This page has been fact checked by an experienced mesothelioma Patient Advocate. Sources of information are listed at the bottom of the article.
We make every attempt to keep our information accurate and up-to-date.
Please Contact Us with any questions or comments.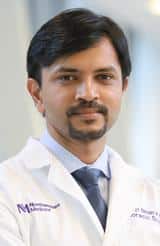 Dr. Ankit Bharat is a board-certified thoracic surgeon and general surgeon whose clinical focus is on the treatment of malignant and benign chest diseases, including lung cancer and malignant pleural mesothelioma. He is the Chief of Thoracic Surgery at Lurie Cancer Center and Northwestern Medicine, as well as the Harold L. and Margaret N. Method Professor of Surgery and Medicine at Feinberg School of Medicine and the inaugural director of Lung Transplant and Lung Rescue Programs at Northwestern University- Northwestern Medicine in Chicago.[1] In addition to performing one of the first thoracic chemoperfusion procedures in Illinois, he also performed the United States' first double lung transplant on a patient with COVID-19.[2]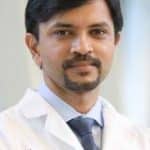 Education and Career
Dr. Bharat began his medical education at the Christian Medical College in Vellore, India. He completed his general and cardiothoracic surgery training at Washington University in St Louis, where he was one of the first international medical graduates to be accepted for residency training. Following being mentored there by surgical and scientific pioneers, he pursued cardiothoracic surgery training at institutions including Memorial Sloan Kettering Cancer Center in New York, MD Anderson in Houston, Toronto General Hospital in Canada, and Barcelona University Hospitals in Spain. Following his years as a fellow at Washington University in St. Louis, he moved on to Northwestern Medicine.
Research
Dr. Bharat's research is focused on lung cancer and other malignancies, as well as on lung preservation, transplant immunology, and airway biology. His published works include participation in the 2023 version of the NCCN's Clinical Practice Guidelines in Oncology for the treatment of peritoneal mesothelioma and a work on the early detection of lung cancer using artificial intelligence-enhanced optical nanosensing of chromatin alterations in field carcinogenesis.[1]
Professional Memberships
Member, AATS (American Association of Thoracic Surgery) (2020 – Present)
Member, American College of Surgeons (ACS) Scholarship Committee (2019 – Present)
Member, Society of University Surgeons (2019 – Present)
Member, American Society of Clinical Investigation (ASCI) (2019 – Present)
Member, NIH Center for Scientific Review BTSS meeting (2019 – Present)
Member, NCCN Non-Small Cell Lung Cancer Panel (2018 – Present)
Research Committee Member, The Thoracic Surgery Foundation (TSF) (2018 – Present)
Fellow, Fellow of the American College of Surgeons (2018 – Present)
Member, Research Committee, Vellore Christian Medical College Foundation (2017 – Present)
Elected Member, Scientific Council on Basic Science and Translational Research, ISHLT (2017 – Present)
Advisory Council Member, Gift of Hope (Illinois OPO) for Thoracic Transplantation (2014 – Present)
Editorships/Editorial Board Service
Editorial Board Member, American Journal of Respiratory Cell and Molecular Biology (2019 – Present)
Associate Editor, American Journal of Transplantation: Official Journal of the American Society of Transplantation and the American Society of Transplant Surgeons (2018 – Present)
Editorial Board Member, Journal of Surgical Research (2017 – Present)
Get Your FREE Mesothelioma Packet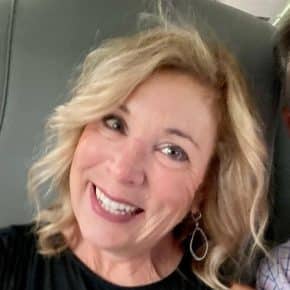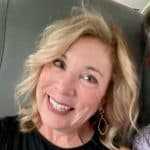 Terri Oppenheimer has been writing about mesothelioma and asbestos topics for over ten years. She has a degree in English from the College of William and Mary. Terri's experience as the head writer of our Mesothelioma.net news blog gives her a wealth of knowledge which she brings to all Mesothelioma.net articles she authors.
Get Your FREE Mesothelioma Packet
Page Edited by Patient Advocate Dave Foster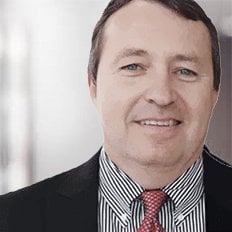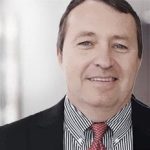 Dave has been a mesothelioma Patient Advocate for over 10 years. He consistently attends all major national and international mesothelioma meetings. In doing so, he is able to stay on top of the latest treatments, clinical trials, and research results. He also personally meets with mesothelioma patients and their families and connects them with the best medical specialists and legal representatives available.