Flu Season and Pleural Mesothelioma
Flu season is no fun for anyone who comes down with the current strain of the influenza virus. Most people can contract this infection and overcome it within a few days without any serious repercussions. Anyone with a compromised immune system or in poor health, however, can get very sick from the flu, and even die from it. This includes many cancer patients, especially those with respiratory symptoms, like pleural mesothelioma.
Another concern during flu season especially is the risk of misdiagnosis. The symptoms of flu are very similar to those of pleural mesothelioma. Diagnosing this cancer accurately and early is important for the best treatment outcomes, but when the flu is going around it is common to be misdiagnosed. Know the signs of mesothelioma, and insist on an accurate and detailed diagnosis if you think you may have it.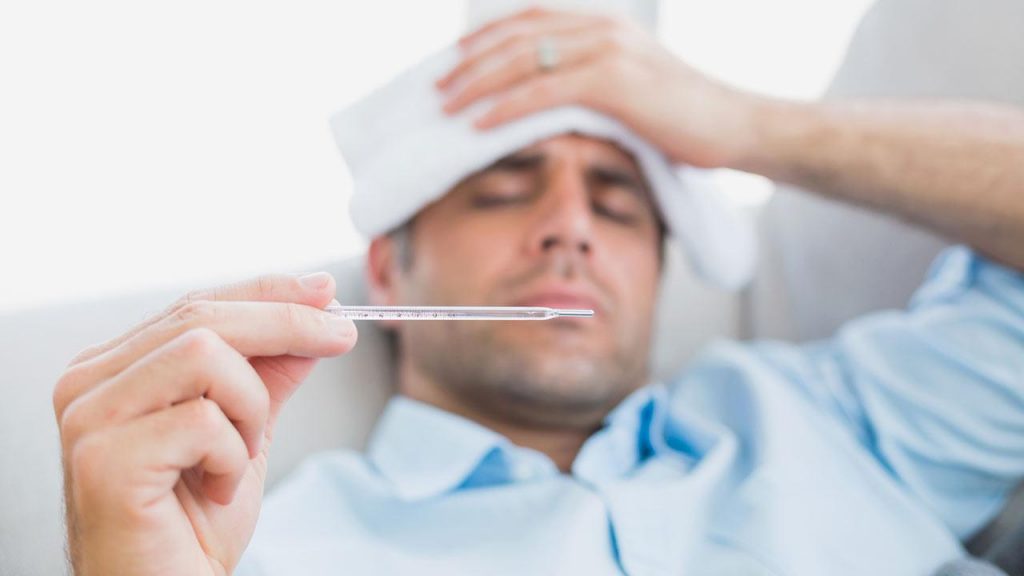 What is Influenza?
Influenza is a very common viral infection. Depending on the strain of the virus and the health or age of the person affected, the influenza virus can cause mild illness, moderate illness, severe illness, and even death. The virus causes an infection in the respiratory system, in the nose and throat and sometimes in the lungs. It is spread through mucous and saliva. When an infected person sneezes or coughs, tiny droplets form and spread and can infect another person.
The flu is contagious often before a person even begins to experience symptoms of the infection, which is what can make flu season so troublesome. People may go to work or school and spread the virus, not realizing they are sick. The contagion period may last from one day before symptoms start to five to seven days after first experiencing symptoms.
Antiviral drugs are available to treat the flu, but most people do not need them. These drugs can lessen the duration of the infection and reduce symptoms, but only those with weakened immune symptoms or who are vulnerable to complications are good candidates for taking them. A better option for most people is to prevent the flu by getting the vaccine. There is a new vaccine for every flu season that is developed based on the particular strain of virus that is most common that year.
Complications of the Flu
Most people who are healthy can get the flu and not have any complications and can avoid getting severely sick. However, those with compromised immune systems, young children, people over the age of 65, pregnant women, and those people with chronic illnesses or cancer, can suffer some serious complications if they contract the flu virus. Sinus infections and ear infections may occur as a result of having the flu. Other potential complications are inflammation in the heart, muscle, or brain, or organ failure.
Of particular concern for anyone with a chronic lung or respiratory illness, including pleural mesothelioma, is the fact that the flu can lead to pneumonia. Pneumonia is a very serious infection that can easily become life-threatening, especially in someone who is already ill. With pleural mesothelioma, the immune system is compromised, and fighting off the flu, and potentially pneumonia, can be very challenging or impossible. Contracting the flu while fighting cancer can lead to serious illness, longer hospital stays, a decreased ability to tolerate treatments, and even death.
Common Symptoms and the Danger of Misdiagnosis
While people with pleural mesothelioma are at an elevated risk for getting the flu during the season, and for suffering more severe complications, this is not the only risk associated with the flu. The other risk is that someone with mesothelioma will be misdiagnosed as having the flu. This is dangerous because for the most treatment options, and for treatments to be most effective, pleural mesothelioma must be diagnosed early and treated early. A misdiagnosis can delay treatment. The symptoms of pleural mesothelioma include:
Shortness of breath.
A dry cough.
Difficulty swallowing.
Pain when breathing.
Chest pains.
Coughing with blood.
Lumps under the skin on the chest.
Fever
Fatigue.
Weight loss.
The symptoms of the influenza virus include:
Fever
A dry cough.
A sore throat.
Body aches.
A runny or stuffy nose.
Fatigue.
Headache.
Chills, sweats.
The symptoms of each condition that an individual experiences may vary. For instance, not everyone with the flu will get a fever, and not everyone with mesothelioma will feel lumps under the skin. However, there is enough overlap between the symptoms that it is easy to misdiagnose pleural mesothelioma as the flu, especially during flu season.
If you have symptoms that seem like the flu, but they persist or get worse, you may need to see your doctor again for a better diagnosis. This is especially true if you think there is any chance you have been exposed to asbestos in your career or at home.
Staying Safe During Flu Season
If you already have pleural mesothelioma and you are facing flu season, it is important to take steps to stay safe and to avoid contracting an infection. Talk to your doctor about whether or not you can have the vaccine. If you can't, there are other things you can do to protect yourself from the virus. For instance, if you cannot be vaccinated, and even if you can, everyone who spends time around you should be vaccinated. This will further reduce the risk that you will be exposed to the virus.
It will also help to avoid places where there could be infections during flu season, crowded places like the mall, a movie theater, or the airport and airplanes. Practice good hygiene to avoid infection as well. Wash your hands regularly and keep surfaces in your home or work disinfected. Additionally, practicing good health habits will also reduce your risks of getting sick: eat a healthy diet, get enough sleep, get some exercise if possible, and stay hydrated with plenty of fluids.
Flu season happens every year, and while for some people it can be a pain, for others it can be very serious. If you have mesothelioma, talk to your doctor about what you need to do to stay safe this season. If you have symptoms of the flu but you are concerned that the diagnosis is not right, speak up and talk to your doctor about your mesothelioma concerns.
Get Your FREE Resources Sent Overnight
New treatment options
Veterans benefits & claims
$30 Billion asbestos trust fund information
For over 15 years, we've provided the best FREE resources to mesothelioma patients and loved ones. Our resources include information on the leading treatment options and best doctors in your area; lessons learned from survivors; claims and benefits specifically for Veterans; and how to access your share of billions of dollars in trust fund money.
Get Your FREE Resources Sent Overnight
New Treatment Options
Veteran's Benefits & Claims
$30 Billion Asbestos Trust Fund Information
If you've been diagnosed with asbestos-related cancer, contact us at 1-800-692-8608 to find out if you are eligible to receive compensation. You can also fill out the form above to receive FREE information.