This page has been fact checked by an experienced mesothelioma Patient Advocate. Sources of information are listed at the bottom of the article.
We make every attempt to keep our information accurate and up-to-date.
Please Contact Us with any questions or comments.
General Motors (GM) is one of the "Big Three" American car companies in Detroit. GM, like other automotive companies, once used asbestos in parts, which caused exposure and illness in thousands of workers.[1] GM has been sued over these cases and created an asbestos trust fund to compensate victims.
About General Motors
For many years, General Motors was the largest car company in the world. In 2008, Toyota overtook GM.[2] However, GM remains one of the world's top automakers, ranking third behind Toyota and Volkswagen.
GM sells cars on six continents and employs nearly a quarter of a million people worldwide. The company operates 20,000 dealerships in 125 countries and sells several different brands of automobiles.
Company History
The history of General Motors stretches back more than 100 years. In 1908, William C. Durant, the owner of the Buick brand, formed General Motors Corporation in Flint, Michigan. Durant originally manufactured horse-drawn carriages.[3]
General Motors acquired many automotive companies through the years, including Oldsmobile and the Reliance Motor Truck Company. Reliance would become the GMC brand of well-known trucks.
In 1910, Durant lost control of GM, going on to found Chevrolet. Durant used his new company to buy a stake in GM. In 1918, he was able to take back control of GM, adding the long-lasting Chevrolet brand to the company's line-up.[4]
General Motors also acquired automobile parts makers and other companies, including appliance-maker Frigidaire. During World War II, GM used its assembly lines to make tanks, weapons, airplanes, and even ships and ship components. GM thrived in the post-war economy and was profitable for decades, becoming the world's largest carmaker.[4]
By the 1970s and 1980s, competition from Japanese carmakers hurt GM and other U.S. car companies. While sales declined, rising pension and healthcare costs further hurt the company's bottom line.
GM also saw numerous lawsuits over asbestos exposure and illness. In June 2009, GM finally filed for bankruptcy. After a quick reorganization and a controversial federal bailout, GM was back just a month later; however, the company was forced to give up several of its brands.[4] As part of GM's reorganization, they were also required to establish an asbestos trust fund.[5]
Asbestos Use
Asbestos was once widely used in the auto industry. Because it is inexpensive, readily available, and resists heat and fire, it was a useful substance for car manufacturers. Heat resistance is important for motor vehicles.
Hood liners, for instance, contained asbestos to prevent fires. Brakes and clutches contained asbestos to combat heat-generating friction.[1]
Many GM parts that contained asbestos came from third-party manufacturers. One company was BorgWarner. Starting in the 1960s, BorgWarner supplied GM with asbestos-containing clutches and brakes, but not all of GM's asbestos liability comes from its cars.
Some non-automotive companies acquired by GM also used asbestos. This included boiler maker Delco Appliance Corporation, which used asbestos in its products in the 1930s and 1940s.
Asbestos Exposure
Asbestos in car parts and other products made companies GM acquired hurt people working in many industries. Mechanics particularly faced high risks of asbestos exposure. When mechanics removed, repaired, or replaced clutches and brakes containing asbestos, they were exposed to asbestos dust. Anyone who inhaled asbestos fibers risked developing mesothelioma and other serious illnesses.
People who repaired appliances manufactured by GM's companies were put at similar risk. Others worked with or around asbestos-laden parts, including factory workers, engineers, machinists, salespeople, managers, and warehouse staff. Even family members were put at risk when workers brought asbestos fibers home on their clothing.
Lawsuits
By 2009, GM sought bankruptcy protection. Before the bankruptcy, the company faced several hundred million dollars in asbestos lawsuits. Most lawsuits were related to asbestos in clutches and brake linings.
Auto mechanic Roland Grenier worked nearly forty years on GM cars and parts. In 2005, Grenier was diagnosed with mesothelioma. He filed suit against General Motors and received a $2 million verdict.[6]
In another case, a man who worked in a GM warehouse alleged his exposure to asbestos in products like BorgWarner automotive parts, caused his mesothelioma. That secondary exposure resulted in his mesothelioma diagnosis. His widow was awarded $30 million.[7]
GM's Asbestos Trust Fund and Bankruptcy
While many problems contributed to GM's 2009 bankruptcy, asbestos lawsuits were a major factor. Because of pending asbestos lawsuits, GM established an asbestos trust fund. This trust fund opened in 2012 and was funded to settle any future asbestos claims and compensate victims of mesothelioma and other illnesses.[8]
General Motors was large enough to survive asbestos litigation. After bankruptcy and a government bailout, the company made a comeback and again became profitable. For many auto industry workers, GM's comeback did not include them. Many mechanics and GM employees exposed to asbestos over years became sick as a result. These individuals can make claims with the Motors Liquidation Company Asbestos Personal Injury Trust.
Get Your FREE Mesothelioma Packet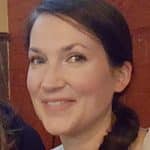 Mary Ellen Ellis has been the head writer and editor for Mesothelioma.net since 2016. With hundreds of mesothelioma and asbestos articles to her credit, she is one of the most experienced writers on these topics. Her degrees and background in science and education help her explain complicated medical topics for a wider audience. Mary Ellen takes pride in providing her readers with the critical information they need following a diagnosis of an asbestos-related illness.
Get Your FREE Mesothelioma Packet
Page Edited by Patient Advocate Dave Foster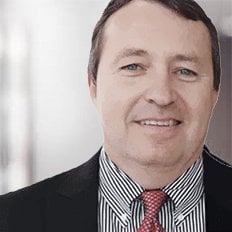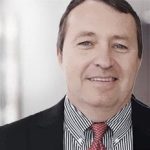 Dave has been a mesothelioma Patient Advocate for over 10 years. He consistently attends all major national and international mesothelioma meetings. In doing so, he is able to stay on top of the latest treatments, clinical trials, and research results. He also personally meets with mesothelioma patients and their families and connects them with the best medical specialists and legal representatives available.