This page has been fact checked by an experienced mesothelioma Patient Advocate. Sources of information are listed at the bottom of the article.
We make every attempt to keep our information accurate and up-to-date.
Please Contact Us with any questions or comments.
Though Georgia-Pacific is best known for its paper products, the company also manufactures construction materials like drywall, which at one time were made with asbestos. While Georgia-Pacific has not used asbestos for decades, it continues to face lawsuits and billions of dollars in settlements from workers who developed asbestos-related illnesses, like mesothelioma.
Georgia-Pacific Company History
In 1927, Owen Robertson Cheatham founded the Georgia Hardwood Lumber Company in Augusta, Georgia. Cheatham's company originally sold hardwood lumber and operated sawmills throughout the state.
Over the next ten years, the business continued to focus on lumber, finding success in that line of work. During World War II, Georgia Hardwood was the largest supplier of lumber for the war effort.
During the post-war industrial boom, the company expanded westward, opening its first location in Bellingham, Washington. To reflect the expansion, the company changed its name to Georgia-Pacific Plywood and Lumber Company, eventually shortening it to simply Georgia-Pacific Corporation.[1]
By the 1950s, Georgia-Pacific expanded into wood pulp and paper manufacturing. The company made its first tissue products in the early 1960s, creating brands like Dixie, Coronet, and Brawny. The company continued to expand, acquiring several smaller businesses.
In 1965, Georgia-Pacific acquired Bestwall Gypsum and entered the construction materials manufacturing industry. In 2005, Koch Industries bought Georgia-Pacific for $21 billion.[1]
Products with Asbestos
Georgia-Pacific might have avoided asbestos problems if it hadn't purchased Bestwall Gypsum. This smaller company, founded in the early 1920s, made a popular wallboard, Beaver Products' Bestwall.
Bestwall, popular in the 1940s, 1950s, and 1960s, was made with gypsum and asbestos. Georgia-Pacific would ultimately pay a big price for this small portion of its business.
Bestwall Gypsum continued to manufacture drywall and other construction materials after it was acquired by Georgia-Pacific. In the 1970s, federal regulations were passed limiting asbestos use.
Gypsum is a natural mineral, like asbestos, but is not harmful to human health. Asbestos fibers were mixed into the gypsum to add strength, fireproofing, and insulation to construction products.
While Georgia-Pacific had few asbestos products in its lineup, these few products were used heavily in the construction industry for years.
While the dangers of asbestos were discovered in the 1970s, for many, it was too late. By that time thousands of people had been affected by the asbestos Bestwall Gypsum manufactured over the years.
Workers Exposed to Georgia-Pacific Asbestos Products
Georgia-Pacific made few products that contained asbestos; however, the construction materials that did contain it were used widely. One product that would prove particularly problematic was the joint compound used on walls in new construction. Workers sanded these walls and the joint compound before painting.
The sanding would create large amounts of dust that contained dangerous asbestos fibers. When people breathed that dust, asbestos fibers lodged in tissues, eventually leading to cancer or another illness.
Many people risked mesothelioma or lung cancer because of asbestos in Georgia-Pacific products. People at risk included employees who worked in Georgia-Pacific or Bestwall Gypsum factories who often worked around asbestos without adequate safety gear for protection.
Thousands of construction workers and homeowners who worked with or near Bestwall and Georgia-Pacific joint compound also faced risks.
When older homes containing these products are restored, renovated, or repaired, people are also at risk of asbestos exposure. Construction workers can even inadvertently carry asbestos fibers home on their clothing, putting family members at risk.
Georgia-Pacific Lawsuits
When Georgia-Pacific acquired Bestwall Gypsum, it assumed liability for all the asbestos products that the company made. Although it has faced thousands of lawsuits, and will likely face more, Georgia-Pacific has managed to handle the legal costs without resorting to bankruptcy protection or starting an asbestos trust fund; however, that could change in the future.
It was recently discovered that Georgia-Pacific fought many of its lawsuits in an underhanded and possibly illegal way. An appeals court decision in New York found the company may have taken fraudulent actions.
As asbestos lawsuits came in, Georgia-Pacific hired and paid nearly $6 million to consultants and scientists to publish experiments defending its products. These studies managed to cast doubt on the well-known fact that asbestos products contribute to mesothelioma and lung cancer.[2]
Despite these attempts to avoid liability, Georgia-Pacific has paid out in several lawsuits. A Florida jury ordered the company to pay one plaintiff, Ron Taylor, $9.4 million. Taylor worked as a painting supervisor on construction jobs in the Middle East in the 1970s.
His workers used Bestwall joint compound. Taylor testified he had been covered in dust after sanding. He claimed that asbestos dust was responsible for his later mesothelioma diagnosis.[3]
Cases such as this cost Georgia-Pacific and Koch Industries billions of dollars. While the company has attempted to avoid liability, it has been mostly unsuccessful. More asbestos cases are sure to be filed against Georgia-Pacific, requiring the company to pay settlements and jury awards.
If you believe your asbestos exposure and resulting illness can be traced to Georgia-Pacific or Bestwall Gypsum products, you can sue to seek compensation. Work with an experienced mesothelioma lawyer to ensure you have the best chance of a successful case.
Get Your FREE Mesothelioma Packet
Page Edited by Patient Advocate Dave Foster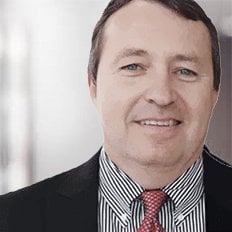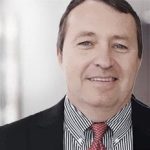 Dave has been a mesothelioma Patient Advocate for over 10 years. He consistently attends all major national and international mesothelioma meetings. In doing so, he is able to stay on top of the latest treatments, clinical trials, and research results. He also personally meets with mesothelioma patients and their families and connects them with the best medical specialists and legal representatives available.