Georgia-Pacific and Asbestos
This page has been fact checked by an experienced mesothelioma Patient Advocate. Sources of information are listed at the bottom of the article.
We make every attempt to keep our information accurate and up-to-date.
Please Contact Us with any questions or comments.
Though Georgia-Pacific is best known for its paper products, the company also manufactures construction materials like drywall, which at one time were made with asbestos. While Georgia-Pacific has not used asbestos for decades, it continues to face lawsuits and billions of dollars in settlements from workers who developed asbestos-related illnesses like mesothelioma.
Georgia-Pacific History and Asbestos
In 1927, Owen Robertson Cheatham founded the Georgia Hardwood Lumber Company in Augusta, Georgia. Cheatham's company originally sold hardwood lumber and operated sawmills throughout the state.
Over the next ten years, the business continued to focus on lumber, finding success in that line of work. During World War II, Georgia Hardwood was the largest supplier of lumber for the war effort.
During the post-war industrial boom, the company expanded westward, opening its first location in Bellingham, Washington. To reflect the expansion, the company changed its name to Georgia-Pacific Plywood and Lumber Company, eventually shortening it to simply Georgia-Pacific Corporation.[1]
By the 1950s, Georgia-Pacific expanded into wood pulp and paper manufacturing. The company made its first tissue products in the early 1960s, creating brands like Dixie, Coronet, and Brawny. The company continued to expand, acquiring several smaller businesses.
In 1965, Georgia-Pacific acquired Bestwall Gypsum and entered the construction materials manufacturing industry. Bestwall used asbestos in many of its products. Georgia-Pacific continued using asbestos in Bestwall products through the 1970s.
In 2005, Koch Industries bought Georgia-Pacific for $21 billion. It is currently a subsidiary of Koch.[1]
How Did Georgia-Pacific Use Asbestos?
Georgia-Pacific might have avoided asbestos problems if it hadn't purchased Bestwall Gypsum. This smaller company, founded in the early 1920s, made a popular wallboard, Beaver Products' Bestwall.
Bestwall, popular in the 1940s, 1950s, and 1960s, was made with gypsum and asbestos. Bestwall Gypsum continued to manufacture drywall and other construction materials after it was acquired by Georgia-Pacific. In the 1970s, federal regulations were passed limiting asbestos use.
Gypsum is a natural mineral, like asbestos, but is not harmful to human health. Asbestos fibers were mixed into the gypsum to add strength, fireproofing, and insulation to construction products.
Georgia-Pacific Asbestos Products
Georgia-Pacific made few products that contained asbestos; however, the construction materials that did contain it were used widely.
One product that would prove particularly problematic was the joint compound used on walls in new construction. Workers sanded these walls and the joint compound before painting.
Some of the many Georgia-Pacific products that once contained asbestos include:
Acoustical plaster
Bedding compound
Joint compound
Drywall adhesive
Kalite
Laminating compound
Patching plaster
Roof coating
Spackling compound
Topping compound
Workers Exposed to Georgia-Pacific Asbestos Products
Many people risked mesothelioma or lung cancer because of asbestos in Georgia-Pacific products. People at risk included employees who worked in Georgia-Pacific or Bestwall Gypsum factories who often worked around asbestos without adequate safety gear for protection.
Construction workers had some of the highest risks of exposure to asbestos from Georgia-Pacific products. Workers sanded joint compound after applying it and letting it dry. This created asbestos dust that anyone working on the site could inhale.
Workers that likely experienced asbestos exposure from Georgia-Pacific asbestos construction materials include:
Electricians
Plumbers
Laborers
Demolition workers
Maintenance and repair workers
Also at risk for exposure were family members of these workers. Construction workers inadvertently carried asbestos fibers home on their clothing, putting family members at risk of secondhand exposure and illness.
People who live in older homes containing asbestos Georgia-Pacific products remain at risk for exposure. Any renovation work or repairs can expose old asbestos and contaminate the air in the home.
Asbestos Lawsuits Against Georgia-Pacific
When Georgia-Pacific acquired Bestwall Gypsum, it assumed liability for all the asbestos products that the company made. It has faced thousands of lawsuits and will likely face more. Before it spun off a subsidiary to handle asbestos claims, Georgia-Pacific spent $160 million per year defending against asbestos lawsuits.[2]
It was recently discovered that Georgia-Pacific fought many of its lawsuits in an underhanded and possibly illegal way. An appeals court decision in New York found the company may have taken fraudulent actions.
As asbestos lawsuits came in, Georgia-Pacific hired and paid nearly $6 million to consultants and scientists to publish experiments defending its products. These studies managed to cast doubt on the well-known fact that asbestos products contribute to mesothelioma and lung cancer.[3]
Despite these attempts to avoid liability, Georgia-Pacific has paid out in several lawsuits. A Florida jury ordered the company to pay one plaintiff, Ron Taylor, $9.4 million. Taylor worked as a painting supervisor on construction jobs in the Middle East in the 1970s.
His workers used Bestwall joint compound. Taylor testified he had been covered in dust after sanding. He claimed that asbestos dust was responsible for his later mesothelioma diagnosis.[4]
The Georgia-Pacific and Bestwall Bankruptcy Controversy
In 2017 Georgia-Pacific became the first company to attempt to manage asbestos liabilities with a controversial legal move called the 'Texas Two Step.' The company spun off a subsidiary Bestwall LLC and transferred all its asbestos liabilities to it. Bestwall LLC then filed for bankruptcy protection.[2]
The idea was to allow Georgia-Pacific to keep operating while avoiding asbestos lawsuits. With a Bestwall bankruptcy and asbestos trust fund, plaintiffs would no longer be able to sue Georgia-Pacific.
The Texas strategy is controversial. Asbestos victims and their advocates argue that it allows companies to get off too lightly. They believe companies like Georgia-Pacific can and should compensate victims more fully.
Georgia-Pacific and Bestwall's plan has not yet come to fruition. The bankruptcy is still in the courts, and no trust fund has yet been established. This has frozen out claimants who cannot sue Georgia-Pacific for damages while Bestwall is in the bankruptcy process.
In the meantime, Georgia-Pacific has been able to pay parent company Koch Industries more than $5 billion in profits.[2]
Lawyers for asbestos victims are currently trying to halt the controversial 'Texas Two-Step' bankruptcies of several companies. They recently had a win against Johnson & Johnson, which engaged in the same strategy to dodge asbestos lawsuits over its talcum powder products. The win for victims could affect other bankruptcies, including Bestwall.[5]
What to Do if You Were Exposed to Georgia-Pacific Asbestos Products
If you believe your asbestos exposure and resulting illness can be traced to Georgia-Pacific or Bestwall Gypsum products, your case is unfortunately in limbo. The ongoing bankruptcy means that victims cannot currently sue and there is still no trust fund established.
Talk to an experienced mesothelioma lawyer to find out more. They can review your case and determine if other companies could be liable for your asbestos exposure and illness. They will explain your options and give you the best chance of getting compensation.
Get Your FREE Mesothelioma Packet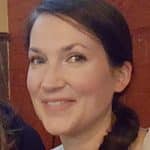 Mary Ellen Ellis has been the head writer for Mesothelioma.net since 2016. With hundreds of mesothelioma and asbestos articles to her credit, she is one of the most experienced writers on these topics. Her degrees and background in science and education help her explain complicated medical topics for a wider audience. Mary Ellen takes pride in providing her readers with the critical information they need following a diagnosis of an asbestos-related illness.
Get Your FREE Mesothelioma Packet
Page Edited by Patient Advocate Dave Foster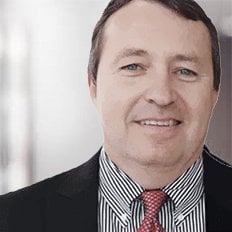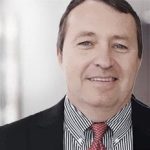 Dave has been a mesothelioma Patient Advocate for over 10 years. He consistently attends all major national and international mesothelioma meetings. In doing so, he is able to stay on top of the latest treatments, clinical trials, and research results. He also personally meets with mesothelioma patients and their families and connects them with the best medical specialists and legal representatives available.