This page has been fact checked by an experienced mesothelioma Patient Advocate. Sources of information are listed at the bottom of the article.
We make every attempt to keep our information accurate and up-to-date.
Please Contact Us with any questions or comments.
Bestwall Gypsum produced and sold asbestos wallboard and joint compound for many years, eventually selling to the large paper manufacturer Georgia-Pacific in the 1960s.[1] Facing numerous asbestos lawsuits, Georgia-Pacific spun off Bestwall as a subsidiary. In 2017 Bestwall filed for bankruptcy with the intention of creating an asbestos trust fund to handle all of the lingering asbestos liabilities.[2]
Bestwall Gypsum History and Asbestos
Bestwall Gypsum produced the first-ever gypsum wallboard. It was based on earlier products, including Beaver Products' Bestwall. In 1928, CertainTeed Corporation, a major manufacturer and distributor of gypsum products, bought Beaver.
CertainTeed spun off Bestwall Gypsum in 1956, as the post-war construction boom continued.[3] Bestwall Gypsum also expanded its product line to include similar construction materials, including joint compound and spackle.[3]
The drywall and other products contained asbestos, as was common during that time period.
In 1965, Georgia-Pacific, best known for making paper products, bought Bestwall Gypsum Company, adding Bestwall products to its lineup.[1]
Although the risks of asbestos to human health were becoming well-known, Georgia-Pacific continued to manufacture materials with asbestos until the regulations of the 1970s made production more difficult.
Georgia-Pacific attempted to settle all asbestos claims by spinning off Bestwall LLC, funneling its liabilities there, and then filing for bankruptcy. Bestwall filed for bankruptcy in 2017, but the process is still ongoing.
How Did Bestwall Use Asbestos?
Bestwall was successful in producing a handful of products manufactured using the mineral gypsum. Gypsum is a hydrated calcium sulfate mineral long used to make drywall, wallboard, plaster, and similar construction materials.
Before the 1980s, most gypsum products contained asbestos fibers.[4] Asbestos fibers were often included to strengthen the material or add insulating and fireproofing properties. The amount of asbestos used varied from one product or brand to the next.
Bestwall Asbestos Products
Bestwall Gypsum wallboard, joint compounds, and spackle all contained asbestos. Georgia Pacific also made other construction products with asbestos. These products contained asbestos until 1977:
Drywall adhesives
Lite acoustic plaster
Topping compound
Patching plaster
Wall and ceiling texture
Bedding compound
Laminating ready mix
Kalite
Dry-mixed joint compound
Lite acoustic plaster
Ready mix joint compound
Spackling compound
Speed set joint compound
Texture compound
Triple-duty joint compound
Wet-mixed joint compound
Occupations at Risk for Exposure to Asbestos from Bestwall and Georgia-Pacific
The use of asbestos in Bestwall Gypsum products and Georgia Pacific construction materials put many people at risk of asbestos exposure and resulting illness.
If asbestos is not well contained, tiny fibers can come loose and contaminate the air, water, or soil. Airborne asbestos can also settle with dust on clothing and surfaces. People in the vicinity can inhale or ingest the tiny fibers, leading to tissue damage and fatal diseases like asbestosis, mesothelioma, and lung cancer.[5]
Those at the greatest risk of exposure from Bestwall products were the workers who manufactured them. These people may have spent years handling and working around asbestos.
Any workers who used the Bestwall products in other lines of work, especially construction, were also at risk. Drywallers were not the only construction workers at risk of asbestos exposure:[6]
Plumbers
Painters
Carpet installers
Electricians
Home maintenance and repair workers
Laborers
Although asbestos is no longer used in these products today, certain workers are still at risk of exposure. Buildings made before the early 1980s may contain Bestwall and other asbestos products.
Workers performing maintenance, repair, or renovations may disturb old asbestos, causing exposure to loosened fibers. Demolition workers are particularly at risk as they stir up dust when demolishing buildings.[6]
Georgia-Pacific Knew About the Dangers of Asbestos
In 2013, the Center for Public Integrity reported that Georgia-Pacific funded secret research to disprove any links between its products and asbestos illnesses.
Facing thousands of lawsuits, the company attempted to work with researchers and lawyers to publish studies that would limit or rule out its liabilities. The company wanted to show that its joint compound could not be responsible for these thousands of cases of mesothelioma and other illnesses.
Documents uncovered in 2013 showed that Georgia-Pacific paid 18 scientists $16 million in total to come up with the desired results. Ultimately, a court ordered the company to turn over the documents and expose the fraud attempt.[7]
Asbestos Lawsuits Against Bestwall Gypsum and Georgia-Pacific
After years of exposure, workers and others began to file lawsuits against Bestwall Gypsum and Georgia Pacific. Thousands of asbestos-related lawsuits came flooding in from sick people who discovered they had been exposed through these companies or their products.
One famous case against Bestwall and Georgia-Pacific came from Merlin Olsen, a mesothelioma victim, retired NFL player, and actor. In 2009, Olsen received a diagnosis of mesothelioma. He blamed time spent around products made by Georgia Pacific and Bestwall.
As a young teen, Olsen worked as a manual laborer. Later, he worked at NBC as a broadcaster and on television sets as an actor. In each occupation, Olsen claimed he had been exposed to asbestos products.
Unfortunately, Olsen passed away before he could settle the case. His wife continued the claim in his name and reached a settlement agreement in 2011.[8]
Bestwall LLC Bankruptcy
Georgia-Pacific was the first company to use a strategy known as the 'Texas Two Step' to deal with asbestos liabilities. It temporarily moved its headquarters to Texas where it created a subsidiary called Bestwall LLC.
The company then funneled cash and its asbestos liabilities into Bestwall. Bestwall then moved headquarters to North Carolina where it filed for bankruptcy. The goal of the bankruptcy was to set up a trust fund to compensate victims. It moved to North Carolina, which is generally more favorable to asbestos companies.
Bestwall filed for bankruptcy in 2017, but it has not yet established the trust. The case remains mired in court. Asbestos victims and their advocates argue that the maneuver limits their ability to recover a fair amount of damages. Without the trust, Georgia-Pacific faces thousands of lawsuits.
A recent ruling against Johnson & Johnson, which also attempted the 'Texas Two Step' made the case for Georgia-Pacific and Bestwall more difficult. An Appeals Court denied J & J's attempt to use the strategy to dodge liability for asbestos illnesses related to talcum powder.[9]
If You Were Exposed to Bestwall or Georgia-Pacific Asbestos Products
The ongoing bankruptcy case makes it more challenging for victims of asbestos exposure to get justice. Without the trust established, you can still file a lawsuit against the company to seek damages.
A mesothelioma lawyer can help you determine if you have a case and take you through the next steps. Navigating the legal system can be complicated, confusing, and challenging Your chances of success increase with this professional guidance.
Get Your FREE Mesothelioma Packet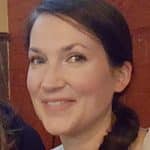 Mary Ellen Ellis has been the head writer for Mesothelioma.net since 2016. With hundreds of mesothelioma and asbestos articles to her credit, she is one of the most experienced writers on these topics. Her degrees and background in science and education help her explain complicated medical topics for a wider audience. Mary Ellen takes pride in providing her readers with the critical information they need following a diagnosis of an asbestos-related illness.
Get Your FREE Mesothelioma Packet
Page Edited by Patient Advocate Dave Foster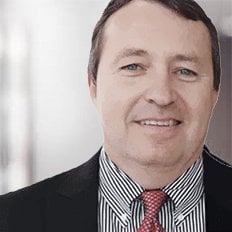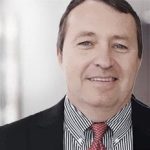 Dave has been a mesothelioma Patient Advocate for over 10 years. He consistently attends all major national and international mesothelioma meetings. In doing so, he is able to stay on top of the latest treatments, clinical trials, and research results. He also personally meets with mesothelioma patients and their families and connects them with the best medical specialists and legal representatives available.