This page has been fact checked by an experienced mesothelioma Patient Advocate. Sources of information are listed at the bottom of the article.
We make every attempt to keep our information accurate and up-to-date.
Please Contact Us with any questions or comments.
Jennifer W. Carlisle, MD is a medical oncologist at the Winship Cancer Institute at Emory University Hospital. She provides direct care for patients diagnosed with lung cancer, malignant pleural mesothelioma, and other thymic cancers, while also advancing clinical trials, collaborating on detailed immunologic correlative studies, and teaching medical students, residents, and fellows as an Associate Professor.[1] 

In her role as part of Winship Cancer Institute's multidisciplinary oncology team, she works with thoracic surgeons, radiation oncologists, and others to deliver targeted, personalized care to patients with the goal of achieving the best possible outcomes and the highest quality of life.
Education and Career
Dr. Carlisle earned her medical degree at the University of Florida, then completed a residency in Internal Medicine at the Washington University School of Medicine, where she spent two years as an internal medicine faculty member in the Hospital Medicine Division. Following that program, she completed a fellowship in Hematology/Oncology at Emory University School of Medicine.
In addition to her position as an Assistant Professor at the Emory Clinic School of Medicine's Department of Hematology and Medical Oncology, Dr. Carlisle is part of the Emory Physician Group Practice, the Emory Healthcare Network, and the Winship Cancer Institute of Emory University. She is also a member of the Discovery and Developmental Therapeutics research program at Winship Cancer Institute.[1]
Research
During her first year of fellowship, Dr. Carlisle realized the importance of clinical trials to patients and has participated in numerous studies. She is also dedicated to optimizing trial ideas and participated in a program dedicated to that goal at the AACR/ASCO Methods in Clinical Cancer Research Workshop. She spends a significant amount of time writing clinical trial protocols and working with immunology collaborators on translational studies that advance the understanding of immune biology and immunotherapies.[2]
Professional Memberships
Dr. Carlisle is a member of the ASCO Trainee and Early Career Advisory Group, which works to foster the professional development and mentoring needs of medical students, residents, fellows, and junior faculty by supporting student interest groups, hosting an annual abstract forum, and developing sessions for trainees at the ASCO Annual Meeting. She is also a member of the American Society of Clinical Oncology, the American Association for Cancer Research, and the International Association for Study of Lung Cancer.[1]
Get Your FREE Mesothelioma Packet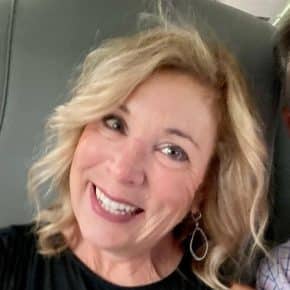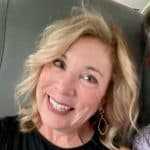 Terri Oppenheimer has been writing about mesothelioma and asbestos topics for over ten years. She has a degree in English from the College of William and Mary. Terri's experience as the head writer of our Mesothelioma.net news blog gives her a wealth of knowledge which she brings to all Mesothelioma.net articles she authors.
Get Your FREE Mesothelioma Packet
Page Edited by Patient Advocate Dave Foster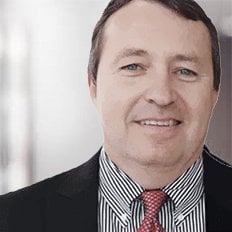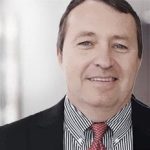 Dave has been a mesothelioma Patient Advocate for over 10 years. He consistently attends all major national and international mesothelioma meetings. In doing so, he is able to stay on top of the latest treatments, clinical trials, and research results. He also personally meets with mesothelioma patients and their families and connects them with the best medical specialists and legal representatives available.