Kelly-Moore Paint Company
This page has been fact checked by an experienced mesothelioma Patient Advocate. Sources of information are listed at the bottom of the article.
We make every attempt to keep our information accurate and up-to-date.
Please Contact Us with any questions or comments.
Kelly-Moore Paint Company used asbestos in many of its products including joint cement, joint compounds, wall texture paints, taping compounds, and other construction materials. Some of the workers who used these asbestos materials got sick with asbestosis, mesothelioma, and lung cancer and filed lawsuits against the company.
Kelly-Moore History and Asbestos
Today, Kelly-Moore is one of the world's largest producers and sellers of paint and paint-related materials. The company was founded in 1946 by William Kelly and William Moore.[1]
The two men formerly worked as a superintendent and a lab technician and a sales representative for Glidden paints. They decided to start their own business after World War II. The first Kelly-Moore store opened in San Carlos, California.
In 1952, William Moore bought out his partner, William Kelly, but kept the original name for brand recognition. Moore remained in control of the company until his retirement in 1984. During those years, the business grew into a large and successful operation.
Along with success and growth, Kelly-Moore exposed workers to asbestos. The company made products with asbestos between 1960 and 1978.
One acquisition was instrumental in the introduction of asbestos to Kelly-Moore products. The company acquired Paco Textures Corporation in 1960. Paco used asbestos in texture products.
Kelly-Moore faced its first asbestos lawsuit in 1977, and many more followed. In spite of asbestos liabilities, Kelly-Moore never filed for bankruptcy and does not have an asbestos trust. It continues to defend against lawsuits.
Now one of the largest paint companies in the United States, Kelly-Moore has more than eighty stores around the country with more than $100 million in annual sales. It became an employee-owned corporation in 1998. In 2022, Kelly-Moore was acquired by investment firm Flacks Group.
How Did Kelly-Moore Use Asbestos?
Kelly-Moore once used asbestos in its products because of its ability to resist heat and fire. Asbestos was also used as a thickener and filler for paints.
Although paint and paint products are currently the company's main focus, at one time it made other construction materials like drywall, compounds, wall textures, and adhesives.
These construction materials often included asbestos because it provided insulation, fireproofing, heat resistance, and durability.
Kelly-Moore Asbestos Products
Several Kelly-Moore products made in the 1960s and 1970s included asbestos. Most of these were Paco products:
Asbestos paint
Joint cement
Spray texture
Topping compound
Taping compound
Joint compound
Joint cement
Taping compound
Texture paint
Wall texture
Quick-set joint compound
Bedding cement
Deco-tex ceiling texture
Who Was at Risk of Asbestos Exposure from Kelly-Moore Products?
Asbestos exposure occurs when its microscopic fibers break off and enter the air, becoming part of the dust in a room or facility. Once inhaled or ingested, these tiny fibers cause damage to tissues and organs.
For some people, this damage leads to devastating and aggressive cancers like mesothelioma and lung cancer. For some others, it can cause progressive lung scarring known as asbestosis.
Kelly-Moore Employees
Workers who made Kelly-Moore products and paints risked harmful asbestos exposure. These workers could have inhaled fibers on the job; however, they were not the only ones put at risk.
Construction Workers
Workers in the construction industry that handled or worked around Kelly-Moore products also risked asbestos exposure:
Drywallers
Painters
Plasterers
Insulation workers
Laborers
Demolition workers
Sanding was especially dangerous with drywall and joint compounds that contained asbestos. This produced dangerous asbestos dust that could have exposed anyone on a job site.
Asbestos Exposure in Homeowners
People whose houses were constructed with Kelly-Moore products were at risk of asbestos illnesses and exposure and are still at risk today.
According to Kelly-Moore, any homes built before 1978 with their products could contain asbestos, lead, or both. It recommends working with asbestos professionals before doing any home remodeling or renovation work.[2]
Secondhand Asbestos Exposure
Before they understood the dangers, many workers brought asbestos fibers home on their clothing. Workers who handled Kelly-Moore products could have caused secondhand exposure to family members in this way.
Asbestos Lawsuits Against Kelly-Moore
Because of the harm asbestos can cause, Kelly-Moore has faced several lawsuits from people exposed to their products. These lawsuits were largely brought by painters and other construction workers looking for justice and compensation. Some cases have resulted in expensive settlements, costing the company millions.
$55 Million for Construction Worker
One case was filed by Alfredo Hernandez, a construction worker and contractor who used Kelly-Moore joint compounds in California in the 1970s. He later developed mesothelioma at the age of 47. Hernandez won a $55.5 million settlement.
$36.6 Million for Homeowner
Robert Tregget brought another case in 2004. Tregget won his trial in California with a $36.6 million award. Several defendants were listed, and Kelly-Moore was held responsible for 14% of the damages. Tregget had used a Kelly-Moore joint compound when he remodeled his home.[3]
$5.8 Million for State of Hawaii
Hawaii's attorney general sued several companies over the use of asbestos in state buildings. The case took eight years to resolve. In 2001, it ended in settlements, including $5.8 million from Kelly-Moore. Few states have been as successful at recovering damages for asbestos materials.[4]
Kelly-Moore's Lawsuit Against Union Carbide
While not all cases were as costly as the Hernandez case, Kelly-Moore did not consider itself responsible for these illnesses. In a move to protect itself, Kelly-Moore filed a lawsuit against Union Carbide in 2002, seeking $1.3 billion in punitive damages.
Union Carbide provided Kelly-Moore with much of the asbestos that went into its paints and other products. The company claimed Union Carbide failed to warn them of the dangers of asbestos materials.
Union Carbide argued back that Kelly-Moore did know the risks. Ultimately, Union Carbide was found not guilty.[5]
If You Were Exposed to Kelly-Moore Asbestos Paint and Products
If you or a loved one has mesothelioma and may have worked with or around Kelly-Moore products, you could have a valid case. Contact an experienced mesothelioma lawyer to find out what you can do to seek compensation.
A lawyer will review your case for free and provide valuable advice. They can pinpoint the companies responsible for your exposure and determine if you are eligible for any asbestos trust funds. They can also help you file a lawsuit against Kelly-Moore.
Don't hesitate to reach out to a law firm or lawyer. States set time limits on asbestos lawsuits called statutes of limitations. Don't let the time run out on your chance to get justice for asbestos exposure.
Get Your FREE Mesothelioma Packet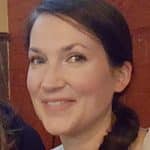 Mary Ellen Ellis has been the head writer for Mesothelioma.net since 2016. With hundreds of mesothelioma and asbestos articles to her credit, she is one of the most experienced writers on these topics. Her degrees and background in science and education help her explain complicated medical topics for a wider audience. Mary Ellen takes pride in providing her readers with the critical information they need following a diagnosis of an asbestos-related illness.
Get Your FREE Mesothelioma Packet
Page Edited by Patient Advocate Dave Foster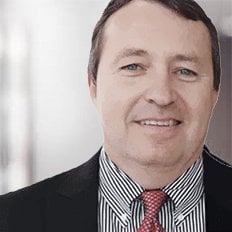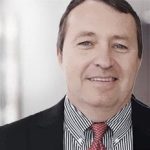 Dave has been a mesothelioma Patient Advocate for over 10 years. He consistently attends all major national and international mesothelioma meetings. In doing so, he is able to stay on top of the latest treatments, clinical trials, and research results. He also personally meets with mesothelioma patients and their families and connects them with the best medical specialists and legal representatives available.