This page has been fact checked by an experienced mesothelioma Patient Advocate. Sources of information are listed at the bottom of the article.
We make every attempt to keep our information accurate and up-to-date.
Please Contact Us with any questions or comments.
Today Union Carbide is a subsidiary of Dow Chemical, but before the multi-billion dollar deal in 2001, it was an independent chemical and asbestos company. It sold asbestos to other companies that used it in thousands of different products, like construction materials. This distribution of asbestos caused illness and subsequent lawsuits because of the asbestos connection to mesothelioma and lung cancer.
Company History
Union Carbide was founded in 1917 as the Union Carbide & Carbon Corporation. It was a combination of several other companies, including Union Carbide Company, founded in 1898.
The company focused on ethylene from the beginning, earning a patent for the first commercial preparation of the chemical in 1919. By 1920 the company had become the Carbide and Carbon Chemicals Corporation and had opened the first ethylene plant in the country in Clendenin, West Virginia.[1]
The company continued to expand, making ethylene but also many other chemicals. In 1939 it acquired Bakelite Corporation and began making more plastics.
In 1941 the company opened a new production facility for chemicals in Texas City, Texas. In 1947 it acquired a facility in West Virginia used by the government during World War II and began making styrene and butadiene.
By 1957 the name of the company officially changed to Union Carbide Corporation, and it began operating even more production facilities.[1]
Union Carbide also expanded into mining, including asbestos. The asbestos it mined and produced was called Calidria chrysotile asbestos. It came from a mine near King City, California, and was processed in California before being sold to other companies.
Dow Chemical Company purchased Union Carbide in 2001 for over $11 billion.[1] Although the asbestos the company distributed over the years led to numerous lawsuits, Union Carbide never filed for bankruptcy or established an asbestos trust.
How Union Carbide Used Asbestos
Unlike many other companies found liable for asbestos illnesses, Union Carbide never actually made any products that contained asbestos.
It mined asbestos in California, processed it in a facility there, and then sold and distributed it to other companies that manufactured products with asbestos. These included construction materials, the automotive industry, oil and gas facilities, and textile plants, among others.
Union Carbide first began mining asbestos in the early 1960s when a deposit was discovered in the area around King City, California. The asbestos was chrysotile, the type used in most asbestos applications. Union Carbide gave its asbestos the brand name Calidria.
In later lawsuits, numerous plaintiffs claimed that the company sold them Calidria asbestos under false pretenses, telling them that it was a safer type of asbestos. Evidence emerged that showed the company's own scientists discovered that Calidria asbestos caused just as much lung damage in lab rats as other types of asbestos.[2]
Asbestos Exposure
Union Carbide's claim that its asbestos was less harmful than other types was bogus. Thousands of people were exposed to Calidria and later developed mesothelioma, asbestos lung cancer, or asbestosis.
The people most affected were those who worked in the processing facility and mine or directly handled or worked near the asbestos being processed for sale.
Handling of asbestos can cause the tiny fibers to come loose. Workers can then inhale the microscopic particles, which act like tiny needles sticking in tissues in the body, especially around the lungs. Over many years this causes damage that in some people leads to a devastating diagnosis of a terminal disease or cancer.
Because Calidria asbestos was sold to many other industries, the potential for exposure expanded greatly over many years. Workers who used the asbestos to make products in other facilities, like insulation factories or textile mills, risked exposure.
Even further down the line, the workers who used the finished products also risked exposure, including construction workers, insulation installers, boiler workers, and many others.
Asbestos Lawsuits
Union Carbide faced many lawsuits over the exposure to Calidria asbestos that caused many people to get sick. Some of these cost the company a lot of money.
In 2012 a man was awarded $48 million in a case in which he claimed that asbestos from Union Carbide and other companies caused him to develop mesothelioma. Union Carbide was ordered to pay $37.5 million of the total settlement.
Another man, who worked in construction and used products with Calidria, sued and won an $18 million settlement in 2014.[3] During many of these trials, evidence came to light showing that Union Carbide knew and hid information about the risks of working with asbestos.
In 2004, paint company Kelly-Moore sued Union Carbide over the asbestos it purchased from the company to use as a thickener in its paints and other products. Kelly-Moore claimed Union Carbide promoted the Calidria asbestos, which was mined in California, as being a safer alternative to other types of asbestos. The lawsuit also claimed that Union Carbide knew this wasn't true and that it had and hid evidence that this type of asbestos caused cancer and asbestosis.[4]
Other customers of Union Carbide also filed suits for similar reasons and with similar claims. These companies are facing their own lawsuits over asbestos exposure and want Union Carbide to be held accountable.
Without an asbestos trust to compensate victims, Union Carbide continues to face lawsuits. As recently as 2019, a jury found in favor of a plaintiff, ordering the company to pay the widow of the deceased $2.38 million. He developed mesothelioma after years working in a factory with Union Carbide asbestos products.[5]
Using and supplying asbestos, as Union Carbide did, was not unusual. Many companies used asbestos at the time. What was reprehensible about Union Carbide was that the company knew the harm asbestos could cause, hid that information, and even actively lied in selling its product, claiming it was safe.
An internal memo was discovered in which an executive stated that the company should profit as much as possible from asbestos in the decades before people would start to get sick.
Union Carbide was never so overwhelmed by asbestos litigation that it had to file for bankruptcy or create an asbestos trust to help compensate victims. However, it is still battling lawsuits and defending its actions in the past.
If asbestos distributed by Union Carbide harmed you, you can still make your case. People are still being diagnosed with mesothelioma and other cancers, and Union Carbide and Dow are still liable for these cases. You can rely on an experienced asbestos and mesothelioma lawyer to help you make a case of your own. With the right representation, you have a good chance of winning the settlement you need and deserve.
Get Your FREE Mesothelioma Packet
Page Edited by Patient Advocate Dave Foster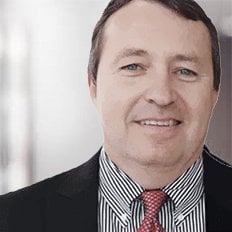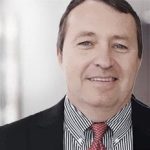 Dave has been a mesothelioma Patient Advocate for over 10 years. He consistently attends all major national and international mesothelioma meetings. In doing so, he is able to stay on top of the latest treatments, clinical trials, and research results. He also personally meets with mesothelioma patients and their families and connects them with the best medical specialists and legal representatives available.