Malignant Mesothelioma
This page has been fact checked by a Medical Doctor. Sources of information are listed at the bottom of the article.
We make every attempt to keep our information accurate and up-to-date.
Please Contact Us with any questions or comments.
Malignant mesothelioma is a type of cancer that is both rare and aggressive. It is caused by exposure to asbestos and involves the tissue that surrounds the lungs, abdominal organs, or heart. Malignant mesothelioma is often diagnosed in later stages and is almost never curable. Treatment options such as chemotherapy, surgery, and radiation can extend life expectancy and relieve symptoms.
Free Mesothelioma Packet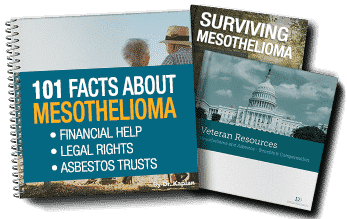 New treatment options
Learn from survivors
Veterans benefits & claims
File for your share of $30 billion in trust funds
How is Malignant Mesothelioma Related to Asbestos?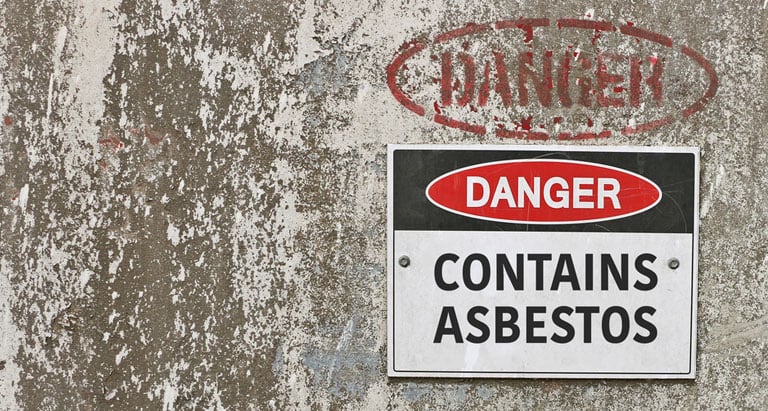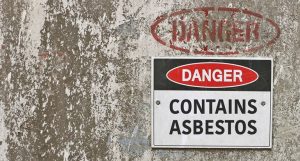 Asbestos exposure is the leading risk factor for malignant mesothelioma.
Materials that have been used in workplaces and that contained asbestos included insulation, cement, fireproofing panels, and many components of ships.
Asbestos is made up of tiny fibers.
When asbestos is well-contained it poses no danger.
When it becomes disturbed the fibers come loose from the bulk of the material and cause harmful exposure.
Inhaled fibers of asbestos lodge in tissues where they cause damage.
Over many years this damage can lead to malignant mesothelioma and other illnesses.
In most cases the damage accumulates, without any apparent symptoms for decades. Misdiagnosis and late diagnosis is common.
Most harmful and extended exposure to asbestos occurred in workplaces.
What Are the Types of Mesothelioma?
Malignant mesothelioma can be one of for different forms. All affect the tissue called the mesothelium, which lines organs in the body.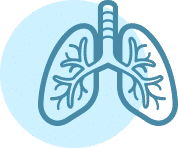 Pleural Mesothelioma.
This type affects the tissue around the lungs. It's the most common type because exposure to asbestos mostly occurs through inhalation. When breathed in, the fibers embed in the pleura and cause damage.
Peritoneal Mesothelioma.
This is the second most common type of malignant mesothelioma and develops the lining of the abdomen. Inhaled particles of asbestos may travel to the abdomen, but fibers may also be accidentally ingested.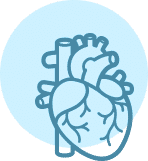 Pericardial Mesothelioma.
The pericardium is the lining around the heart and if asbestos fibers migrate to this part of the chest cavity, this rare type of mesothelioma may develop. There are only about 200 known cases.
Testicular Mesothelioma.
The rarest of all types of mesothelioma occurs when the malignancy begins in the lining around the testicles. Although malignant, this cancer is much more treatable than any other type of mesothelioma. Surgery is usually curative.
What Are the Symptoms of Malignant Mesothelioma?
One reason malignant mesothelioma is so deadly is that early symptoms of the cancer are mild and similar to those of more common illnesses.
Pleural mesothelioma is characterized by:
A persistent cough.
Chest pains.
Wheezing.
Shortness of breath.
Symptoms of pericardial mesothelioma are similar to those of the pleural form, while peritoneal mesothelioma causes:
Swelling.
Abdominal pain.
A feeling of fullness and distension.
Bowel obstructions.
Constipation.
Testicular mesothelioma most often causes a lump that is the typical first sign of the illness. Because there have only ever been about 100 cases of this type, there is no comprehensive list of typical symptoms.
How is Malignant Mesothelioma Diagnosed?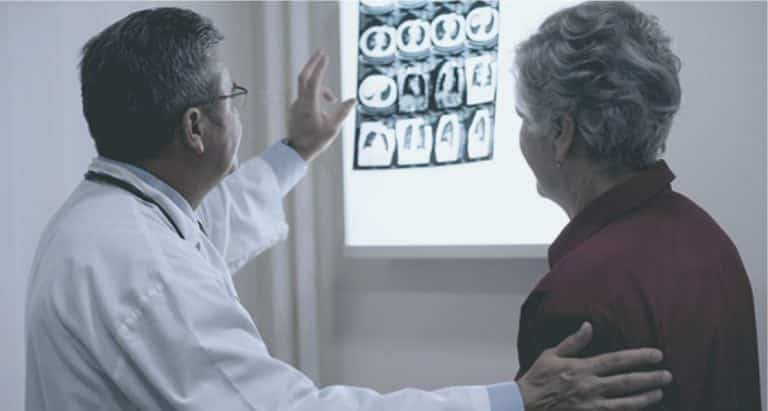 Diagnosis of malignant mesothelioma is not simple. It requires multiple steps and tests:
A physical exam to try to rule out other causes of symptoms is the first step.
The next step is to order imaging scans to look for the presence of tumors. CT scans, MRIs, PET scans, and X-rays can all be used for this purpose, alone or in combination.
If tumors are suspected, the next step is to biopsy the abnormal tissue to remove a sample of cells.
A pathologist examines the cells to look for signs of malignancy.
An important final part of diagnosing malignant mesothelioma is staging. Staging is a way to describe the progression of cancer. It allows doctors to plan the appropriate treatments. Unfortunately mesothelioma is often diagnosed in the later stages, after it has spread other types of tissue in the body.
How is Malignant Mesothelioma Treated?
After a diagnosis a patient will have to make treatment choices as guided by a medical team. Treatment options depend on the type of mesothelioma, location and spread of tumors, the state, and overall patient health. A typical strategy is to use some combination of:
Surgery to remove as much of the malignant tissue as possible
Chemotherapy, which involves administering drugs that kill fast-growing cells, including cancer cells
Radiation therapy to destroy any tumor cells that may remain after other treatments or to shrink tumors before surgery
Few patients diagnosed with malignant mesothelioma will benefit from a curative treatment. Relieving symptoms and extending life span are the typical goals of treatment.
What is the Prognosis for Malignant Mesothelioma?
Multiple factors play a role in determining a prognosis for an individual patient with mesothelioma:
The stage of the disease
The location in the body
The type of mesothelioma
Overall health and age
Most patients with mesothelioma will not get a very positive prognosis. The cancer tends to spread aggressively and many patients will be given a life expectancy in months rather than years.
How to Find the Best Treatment
Malignant mesothelioma is a rare type of cancer, and not all cancer centers have an expert in mesothelioma on staff. With a diagnosis of malignant mesothelioma, it's important seek out a specialty treatment center or a specialist in mesothelioma who works at a general cancer center.
Before you settle on a specialist or oncologist, ask questions and get the answers that make you feel comfortable. If you ever get a diagnosis or treatment plan that you are unsure of, you have a right to seek a second opinion.
There are several cancer centers in the U.S. that specialize in mesothelioma research and treatment, and you may have to travel to access them. The travel is worth it, though. At these facilities you will get the best experts in malignant mesothelioma and cutting edge treatments.
Many of these cancer centers participate in clinical trials. This means you may have the chance to try the latest and most innovative treatments. These come with risks, but the benefits could be great.
How to Get Compensation – Lawsuits, Trust Funds, and Settlements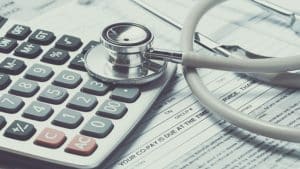 Getting a diagnosis of malignant mesothelioma is devastating, especially when you realize your workplace exposed you to asbestos with no warnings of the health risks.
If you need treatment for malignant mesothelioma and you think your workplace was the cause of asbestos exposure, you have options for seeking compensation to help with treatment and other expenses:
Many companies have set up asbestos trust funds to compensate victims.
You may also be able to start a lawsuit if your employer does not have a trust fund, or if you think the manufacturer of a product you worked with is to blame.
Many people have received generous settlements for malignant mesothelioma and have gotten the money they need to pay for treatment and end-of-life care.
Veterans Have the Biggest Risk of Being Diagnosed with Mesothelioma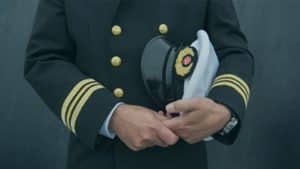 Some of the people most affected by asbestos exposure and this malignant mesothelioma are U.S. military veterans, especially those that served in the U.S. Navy.
Veterans may seek care at Veterans Affairs hospitals, including the hospital in Los Angeles that partners with the Pacific Mesothelioma Center, which staffs experts.
Veterans also have access to monetary benefits, including special monthly compensation, dependency and indemnity compensation, and disability compensation.
If you have been diagnosed with malignant mesothelioma, you were probably exposed to asbestos. Whether you were in construction, worked on ships, served in the military, or worked in another industry, you probably didn't realize that you were at risk for this terrible type of cancer. Let a mesothelioma lawyer help guide you and figure out what your next steps should be.

Luis Argote-Greene is an internationally recognized thoracic surgeon. He has trained and worked with some of the most prominently known thoracic surgeons in the United States and Mexico, including pioneering mesothelioma surgeon Dr. David Sugarbaker. He is professionally affiliated with University Hospitals (UH). His areas of interest and expertise are mesothelioma, mediastinal tumors, thoracic malignancies, lung cancer, lung transplantation, esophageal cancer, experimental surgery, and lung volume reduction. Dr. Argote-Greene has also done pioneering work with video-assisted thoracoscopic surgery (VATS), as well as robotic assisted minimally invasive surgery. He has taught the procedures to other surgeons both nationally and internationally.