This page has been fact checked by an experienced mesothelioma Patient Advocate. Sources of information are listed at the bottom of the article.
We make every attempt to keep our information accurate and up-to-date.
Please Contact Us with any questions or comments.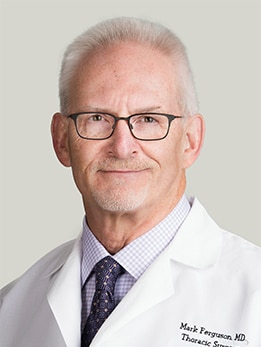 Dr. Mark Ferguson is a thoracic and cardiac surgeon in the Department of Surgery at the University of Chicago Comprehensive Cancer Center. His surgical specialty is the management of lung, esophageal, and thymus diseases. He is experienced in all techniques of lung and esophageal resection, as well as the management of malignant pleural effusions.[1]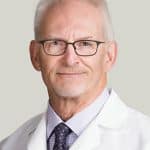 Dr. Ferguson's areas of expertise include:
Lung cancer
Thoracic Oncology
Benign esophageal diseases
Hiatal Hernia
Minimally invasive surgery for lung and pleural conditions
Hyperhidrosis
Thymectomy
VATS lobectomy
Barret's Esophagus
Robotic Surgery
Video-Assisted Thoracic Surgery
Education and Career
Board certified in thoracic surgery, Dr. Ferguson first earned his undergraduate degree at Harvard College and then moved on to his medical education at the University of Chicago Medical Center. After he graduated from the Pritzker School of Medicine, he completed his primary internship and residency in Surgery at the University of Chicago Hospital, followed by a Cardiothoracic Surgery fellowship there.[1]
Today, he is the founding Program Director of the University of Chicago Cardiothoracic Fellowship program and serves on the boards and committees of numerous national societies and institutions, including the Food and Drug Administration, the National Institutes of Health, and CTSNet.org. He also serves as a deputy editor for the Annals of Thoracic Surgery, is on the editorial board of three other journals, is editor of CTSNet.org, and serves as the Executive Director of the International Society for Diseases of the Esophagus.
Research
Dr. Ferguson has broad research interests, including long-term outcomes after lung resection and esophageal resection, the development of simulation methods for surgical training, advanced techniques in surgical education, and factors that influence medical decision-making including gender and racial/ethnic bias.
He has authored more than 100 chapters in medical textbooks and edited or written eight books. He has also completed three editions of the book Difficult Decisions in Thoracic Surgery. He edited a series of books titled Difficult Decisions in Surgery and has published more than 350 papers and abstracts in medical journals.[1]
Get Your FREE Mesothelioma Packet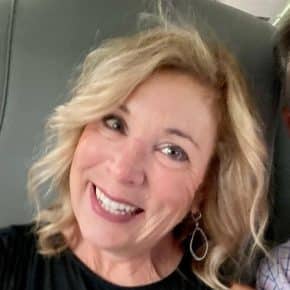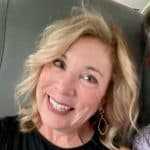 Terri Oppenheimer has been writing about mesothelioma and asbestos topics for over ten years. She has a degree in English from the College of William and Mary. Terri's experience as the head writer of our Mesothelioma.net news blog gives her a wealth of knowledge which she brings to all Mesothelioma.net articles she authors.
Get Your FREE Mesothelioma Packet
Page Edited by Patient Advocate Dave Foster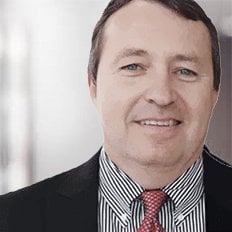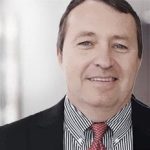 Dave has been a mesothelioma Patient Advocate for over 10 years. He consistently attends all major national and international mesothelioma meetings. In doing so, he is able to stay on top of the latest treatments, clinical trials, and research results. He also personally meets with mesothelioma patients and their families and connects them with the best medical specialists and legal representatives available.