Mohamed E. Abazeed, MD, PhD.
This page has been fact checked by an experienced mesothelioma Patient Advocate. Sources of information are listed at the bottom of the article.
We make every attempt to keep our information accurate and up-to-date.
Please Contact Us with any questions or comments.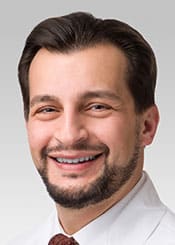 Dr. Mohamed E. Abazeed is a radiation oncologist and scientist dedicated to improving outcomes for patients with lung cancer and other tumors, including malignant pleural mesothelioma. He is the Co-Leader of the Lurie Cancer Center at Northwestern Health, Associate Professor of Medicine at Northwestern University, and an active member of the Translational Research in Solid Tumors (TRIST) program at Northwestern, which conducts basic and translational studies focusing on the molecular mechanisms that initiate the development and progress of tumors.[1]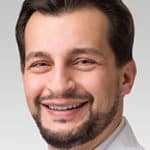 Dr. Abazeed is committed to moving the use of radiation therapy beyond a "one-size-fits-all" approach and leveraging a personalized approach to identify each patient's genetic makeup and determine the best application of this powerful protocol.[2]
Education and Career
Dr. Abazeed spent many years at the University of Michigan, earning a bachelor of science degree in Biological Chemistry, a medical degree, and a PhD in Biological Chemistry and Medicine. He completed his residency in Radiation Oncology at Harvard University and was a B. Leonard Holman Radiation Oncology Fellow at the Broad Institute of MIT and Harvard.[1]
Dr. Abazeed spent many years at the Taussig Cancer Center of the Cleveland Clinic, where his accomplishments included being awarded a $2 million grant to study the role of cancer's genetic composition in predicting the effectiveness of radiation therapy.[2]
Research
Dr. Abazeed's research focus is on improving the use of radiation therapy by identifying patients' genetic markers and using it to create a more personalized approach that will not only improve treatment responses but also reduce side effects and improve quality of life. In 2016, Dr. Abazeed's lab published results of the largest profiling effort of cancer cell survival after radiation, comprising a collection of 533 genetically annotated tumor cell lines from 26 cancer types, and more recently he and his investigators revealed that non-small cell lung cancer cells can change their form to allow them to continue growing and to avoid the impact of treatment. His work is supported by National Institutes of Health grants and American Lung Association grants.[1]
Get Your FREE Mesothelioma Packet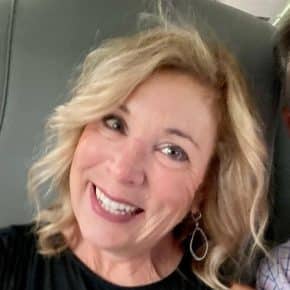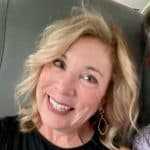 Terri Oppenheimer has been writing about mesothelioma and asbestos topics for over ten years. She has a degree in English from the College of William and Mary. Terri's experience as the head writer of our Mesothelioma.net news blog gives her a wealth of knowledge which she brings to all Mesothelioma.net articles she authors.
Get Your FREE Mesothelioma Packet
Page Edited by Patient Advocate Dave Foster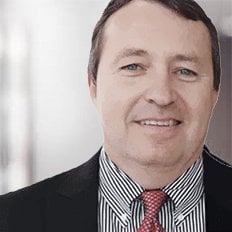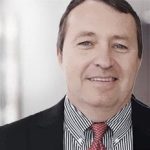 Dave has been a mesothelioma Patient Advocate for over 10 years. He consistently attends all major national and international mesothelioma meetings. In doing so, he is able to stay on top of the latest treatments, clinical trials, and research results. He also personally meets with mesothelioma patients and their families and connects them with the best medical specialists and legal representatives available.