This page has been fact checked by an experienced mesothelioma Patient Advocate. Sources of information are listed at the bottom of the article.
We make every attempt to keep our information accurate and up-to-date.
Please Contact Us with any questions or comments.
Pacor Incorporated has been manufacturing insulation since 1921, for many years using asbestos as a significant component. Pacor primarily produced products for industrial customers and the United States military, especially during World War II. After numerous lawsuits over exposure and illness in workers and veterans, Pacor filed for bankruptcy protection in 1986.
About Pacor Inc.
Today Pacor Inc. is a successful company that provides innovative insulation solutions to a variety of industries. Pacor manufactures traditional insulation from materials like fiberglass but also produces high-tech aerogel insulation.
Pacor operates three manufacturing facilities located in North Carolina, Georgia, and New Jersey. The many industries Pacor serves include locomotive and commuter rail, industrial heating, HVAC, food service, and acoustic.
The company also makes a unique product called RapidWrap, which covers thermal insulation and is removable and reusable.[1]
Company History
Pacor was founded in 1921 as the Philadelphia Asbestos Company. Headquarters were originally located in Philadelphia but eventually moved to Cinnaminson, New Jersey.
From the beginning, the company offered a variety of asbestos insulation products, including pipe insulation and asbestos pads. Over several decades, the company expanded, eventually selling insulation to more than 100 companies across the country.
Pacor chose to focus on commercial and military customers rather than residential and home insulation products. During World War II, Pacor was a major supplier for Navy shipyards and vessels. The Philadelphia Naval Shipyard was a major recipient of Pacor's asbestos products.
Philadelphia Asbestos Company eventually became Pacor, but not before causing significant damage with its asbestos insulation products. The company also encountered trouble when it partnered with Johns Manville, a company that also used asbestos in construction materials.
Eventually, the harm caused by both companies resulted in lawsuits in which both shared liability, bankruptcy, and the creation of a trust to cover claims over both companies' products.
Asbestos in Products
At one time, many companies used asbestos to make insulation. Industries used the mineral because it was abundant, inexpensive, and excellent at insulating.
It was also strong, durable, and could be easily molded into a variety of shapes. Although asbestos seemed perfect for insulation, it also damaged human health.
Asbestos Exposure
Wherever asbestos is used, exposure is possible. Asbestos exposure occurs when its microscopic fibers are inhaled or ingested. Once this happens, the fibers become lodged in the body and cause damage over time.
For some, this damage will cause cancer, including lung cancer or mesothelioma. For others, it will cause progressive and eventually fatal scarring in the lungs called asbestosis. People can be exposed whenever asbestos is disturbed, causing fibers to come loose and enter the air.
Because Pacor used asbestos in its insulation, many people were put at risk of exposure. Pacor factory workers were at risk because they were present in the facility during insulation manufacturing. Workers in other industries often used Pacor products and were also put at risk. Those potentially affected included:
Construction workers
Pipefitters
Industrial factory workers
Electricians
Insulation installers
Maintenance and repair workers
Shipbuilders
Those who served in the United States Navy were also put at risk of asbestos exposure. Today Navy veterans have some of the highest rates of mesothelioma in the country. This is due to the amount of asbestos used to construct naval vessels. Together with Johns Manville, Pacor provided much of the asbestos materials that went into Navy ships.
Litigation over Asbestos
Beginning in the 1970s, lawsuits began against Pacor because of its asbestos products. The number and costs of these lawsuits were enough to force the company to file for bankruptcy protection in 1986.
In 1989, Pacor reorganized and emerged from bankruptcy. Pacor was a company that faced asbestos litigation relatively early. One case, Higgins v. Pacor, Inc., in 1984, served as a test trial in how third-party suits could be brought against companies seeking bankruptcy protection.[2]
Mr. Higgins sued Pacor over his asbestos illness related to Johns Manville products distributed by Pacor. A judge ruled that his case could not be transferred to Johns Manville bankruptcy proceedings because it was unrelated. This ruling had an impact on many future cases.[2]
Asbestos Trust with Johns Manville
As part of bankruptcy protection, Pacor had to provide funding for future claimants living with asbestos illnesses because of the company's products.
Because Pacor worked so closely with Johns Manville, Pacor claims go through the Manville Personal Injury Settlement Trust. The trust was created in 1988 and was funded with $2.5 billion. It is still active today and accepting claims for Pacor and Johns Manville.[3]
If you suffered an asbestos-related illness because of Pacor insulation products, you still have time to request and win compensation. The Johns Manville trust is active and taking claims from Pacor asbestos victims.
Get Your FREE Mesothelioma Packet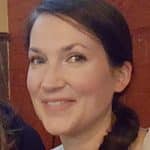 Mary Ellen Ellis has been the head writer for Mesothelioma.net since 2016. With hundreds of mesothelioma and asbestos articles to her credit, she is one of the most experienced writers on these topics. Her degrees and background in science and education help her explain complicated medical topics for a wider audience. Mary Ellen takes pride in providing her readers with the critical information they need following a diagnosis of an asbestos-related illness.
Get Your FREE Mesothelioma Packet
Page Edited by Patient Advocate Dave Foster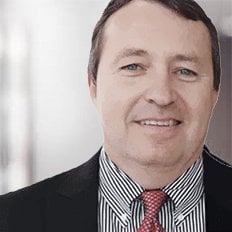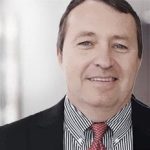 Dave has been a mesothelioma Patient Advocate for over 10 years. He consistently attends all major national and international mesothelioma meetings. In doing so, he is able to stay on top of the latest treatments, clinical trials, and research results. He also personally meets with mesothelioma patients and their families and connects them with the best medical specialists and legal representatives available.