Penn Medicine Abramson Cancer Center, Philadelphia
This page has been fact checked by an experienced mesothelioma Patient Advocate. Sources of information are listed at the bottom of the article.
We make every attempt to keep our information accurate and up-to-date.
Please Contact Us with any questions or comments.
The Penn Medicine Abramson Cancer Center in Philadelphia is one of 51 cancer centers in the United States to have been continuously designated as a Comprehensive Cancer Center by the National Cancer Institute since 1973. The Mesothelioma and Pleural Program not only offers every treatment option available for the treatment of mesothelioma worldwide, but also offers some treatments not available anywhere else through the Harron Lung Center.[1]
Facts About Penn Medicine Abramson Cancer Center
In January of 2021, Abramson Cancer Center was granted an "Exceptional" Comprehensive Cancer Center rating and a five-year, $45 million Cancer Center Support Grant award from the National Cancer Institute for cancer research. This funding places the facility among the top ten cancer center support grant recipients in the country.
Abramson Cancer Center works to prevent, diagnose, and cure cancer through the development of new knowledge, diagnostic tests, and therapies. It consistently ranks among the top ten best cancer hospitals in the country.
In 2020, Abramson Cancer Center provided more than 20,500 new patient visits, more than 200,000 outpatient visits, and more than 50,000 telemedicine oncology visits. It conducts over 1,000 clinical trials annually, with more than 22,000 subjects enrolled in interventional trials and more than 37,000 subjects enrolled in non-interventional trials.
History
Penn Medicine's history of patient care began with the founding of the nation's first hospital, Pennsylvania Hospital, and the nation's first medical school, the University of Pennsylvania, more than two centuries ago. Penn Medicine's Cancer Center was formally established in 1973 and renamed Abramson Cancer Center of the University of Pennsylvania in June 2002.[2]
While the center's original goal was to prove that cancer therapy could cure patients of the disease, it is now committed to developing and supporting cancer-focused research programs; expanding and integrating cancer-related patient services; educating physicians, scientists, students, and nurses; and facilitating collaboration with and among research programs.
The Cancer Center's renaming to the Abramson Cancer Center honored the support of Leonard and Madlyn Abramson and family, who following Madlyn's personal battle with cancer, provided more than $140 million in funding that propelled Penn to national eminence in cancer care, clinical trials, and cancer immunotherapy.
Treating Mesothelioma
Penn's Mesothelioma and Pleural Disease Program offers a multidisciplinary approach to caring for patients diagnosed with mesothelioma and pleural disease. The program's professional staff includes international experts whose advanced treatment, surgical techniques, and clinical trials provide better outcomes.[3]
The Mesothelioma and Pleural Disease Program specifically treats patients diagnosed with Mesothelioma, Pleural Disease, Asbestosis, and Coal Workers' Pneumoconiosis.
The program's modalities and services include surgery, radiation therapy, photodynamic therapy, chemotherapy, immunotherapy, clinical trials, and cancer support services, as well as second opinions. The Program's physicians, nurses, administration, and support staff have a well-earned reputation for sensitivity and responsiveness.
Research at the Mesothelioma and Pleural Disease Program
Penn physicians and scientists engage in important studies that have resulted in the institution designing and delivering novel treatments for lung cancer, mesothelioma, and related disorders.
Researchers from Penn are engaged in an international effort to create the world's first international lung cancer registry that will deepen international understanding of lung cancer and revolutionize the prevention and management of lung cancer.
The program is a leader in mesothelioma clinical trials, with work that included developing a mesothelioma treatment that is currently being tested through a National Cancer Institute grant.
The Mesothelioma and Pleural Disease Program is currently conducting Phase I/II trials including:
Combination chemotherapy/surgery/radiation for mesothelioma
Autologous tumor vaccine for lung cancer and mesothelioma
PDT for treating currently untreatable tumors
Cell manipulation to enhance immune response for lung cancer and mesothelioma
A Tobacco and Environmental Carcinogenesis Program that is studying the relationships between environmental exposures and cancer with a focus on the prevention of tobacco and asbestos-related cancers including lung cancer, head and neck cancer, and mesothelioma.
Notable Staff
The Mesothelioma and Pleural Disease Program at Penn Medicine is led by Dr. Keith Cengel, a radiation oncologist and leading expert on the use of proton therapy. Dr. Cengel is leading research on the use of photodynamic therapy on patients undergoing lung-sparing pleurectomy/decortication surgery. Dr. Cengel collaborates with physicians from many disciplines to coordinate patient care, combining expertise from Penn physicians working within the Penn Lung Cancer Program, the Penn Mesothelioma and Pleural Disease Program, the Penn Neuroendocrine Tumor Program, and the Roberts Proton Therapy Center.
Dr. Steven Albelda is the William Maul Measey Professor of Medicine, Associate Director of the Pulmonary Division, Director of the Thoracic Oncology Research Laboratory, and co-Director of the Translational Center of Excellence for Lung Cancer at Penn. In addition to providing thoracic oncology patient care, he researches novel approaches to the treatment of mesothelioma, lung cancers, and other thoracic malignancies.
With an "exceptional" rating from the National Cancer Institute and a unique program specifically dedicated to the treatment of mesothelioma cancer and pleural disease, Penn Medicine's Abramson Cancer Center is one of the best places in the country for those seeking diagnosis of mesothelioma, as well as access to cutting-edge research and treatment.
Get Your FREE Mesothelioma Packet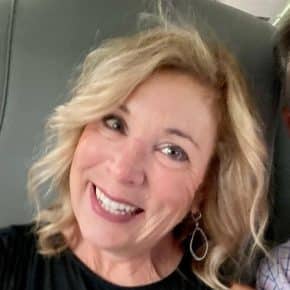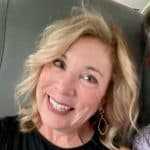 Terri Oppenheimer has been writing about mesothelioma and asbestos topics for over ten years. She has a degree in English from the College of William and Mary. Terri's experience as the head writer of our Mesothelioma.net news blog gives her a wealth of knowledge which she brings to all Mesothelioma.net articles she authors.
Get Your FREE Mesothelioma Packet
Page Edited by Patient Advocate Dave Foster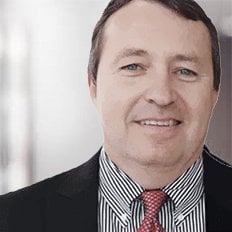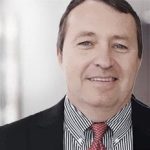 Dave has been a mesothelioma Patient Advocate for over 10 years. He consistently attends all major national and international mesothelioma meetings. In doing so, he is able to stay on top of the latest treatments, clinical trials, and research results. He also personally meets with mesothelioma patients and their families and connects them with the best medical specialists and legal representatives available.