Psychotherapy for Mesothelioma Patients
Psychotherapy is one non-medical way to treat mental health conditions like depression and anxiety. It helps patients understand their feelings, and what makes them feel positive, anxious, angry, or depressed. Psychotherapy can be enormously helpful for patients living with mesothelioma and other types of cancer. Taking an active step to fight the depression, anxiety, and stress triggered by cancer can improve the quality of life for patients dealing with devastating diseases.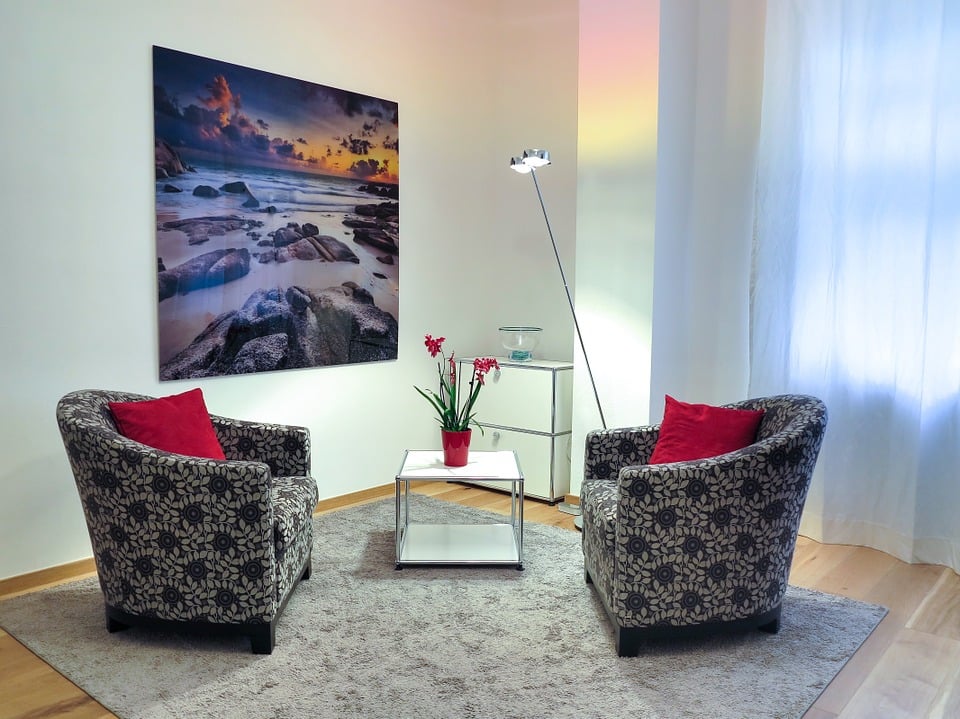 What is Psychotherapy?
Psychotherapy is administered by a trained professional with credentials in mental health care. This treatment is designed to help a person identify negative thoughts and feelings and make positive changes that impact these feelings and the behaviors they inspire. Psychotherapy is conducted typically one-on-one and involves reflective discussion with a professional. For this reason, it is sometimes called "talk therapy." It may also be called counseling.
Professionals who offer psychotherapy include psychologists, psychiatrists, and therapists. Different states have different licensing requirements for mental health professionals offering psychotherapy. It is important to find licensed and experienced professionals. Therapists rely on evidence-backed, proven strategies to help patients overcome challenging thoughts, emotions, and behaviors. Your medical team may be able to recommend a qualified therapist. Among mental health professionals, only psychiatrists are medical doctors and can provide therapy and prescribe medication.
Types of Psychotherapy
All trained and licensed psychotherapy practitioners use scientifically tested techniques. However, there is no one right way to work with individual patients. There are several styles of therapy, your therapist may try one or more to find the style that works best for you. These styles include:
Psychoanalysis. Psychoanalysis, or psychodynamic therapy, is a classic therapy based on the idea that emotional problems are based on unresolved, often unconscious conflicts. These conflicts may be something from childhood, such as a poor relationship with a parent. Talking about these conflicts can help a patient understand their feelings and find better ways to cope.
Cognitive Behavioral Therapy. CBT is a modern, results-driven approach to therapy popular with many therapists and patients. With CBT, patients learn to identify and recognize negative thoughts and take active steps to change them. Patients find many of these negative thoughts are inaccurate and therapists help them find ways to change resulting behaviors.
Group or Family Therapy. Group and family therapy takes place with a therapist in a supportive, multi-person setting. It is based on the idea that support from others can improve the healing process and change thoughts and behaviors. For cancer patients, group therapy with other patients can be very beneficial.
Alternative Therapies. Some therapists practice various types of psychotherapy in alternative settings or with alternative tools. This includes art, dance, drama, or music therapy.
Why a Mesothelioma Patient May Benefit from Psychotherapy
Mesothelioma patients have very serious physical health problems that must be treated. However, mental health is often overlooked in efforts to address the patient's demanding physical needs.  Issues like stress, anxiety, depression, and even suicide can be triggered by traumatic and life-altering experiences like cancer. Psychotherapy benefits cancer patients by improving emotions, boosting mood, and improving overall quality of life.
There are many ways living with cancer impacts mental health. A cancer patient must face their own mortality, but may also have to deal with other issues that impact mental health. For example, those living with mesothelioma may be unable to participate in activities they once enjoyed. In addition, they often face changing personal relationships, feelings of helplessness, and major changes in appearance. These changes are often stressful and have a serious impact on mental health.
Psychotherapy helps patients learn to cope with negative feelings that come with living with mesothelioma. A therapists can help patients change negative thought patterns, find stress relief, and improve relationships. Psychotherapy sessions teach mindfulness techniques for coping between therapy sessions and provide a safe place to discuss deep and troubling thoughts and feelings.
Research proves the positive benefits of psychotherapy for patients living with terminal cancer like mesothelioma. One study found late-stage cancer patients found a better sense of peace and purpose at the end of life after participating in meaning-centered therapy. Psychotherapy can be an important part of palliative care, providing patients with relief, peace, and freedom from depression and anxiety.
Emergency Support for Troubling Thoughts
It is easy to understand why cancer patients have negative thoughts, but for some, these can be severe. Clinical depression is not uncommon and can lead to suicidal thoughts and behaviors. If you or a loved one are struggling with these thoughts as you battle cancer, there are resources to help you. These resource include:
National Suicide Prevention Lifeline. 1-800-273-8255. This national 24-hour network is free to call seven days a week. The service connects you to a trained and caring professional at a local crisis center. This professional will talk to you as long as you need and can provide other resources and information.
Suicide Prevention Resource Center (SPRC). sprc.org. SPRC is an online group that provides resources and information. It is a great resource for different ways to to get help for you or a loved one.
National Hopeline Network. 1-800-SUICIDE (784-2433). The National Hopeline Network is a free and confidential line available 24 hours a day, seven days a week. They provide a caring person to talk to as well as resources related to mental health and substance abuse.
Crisis Text Line. Text CONNECT to 741741. For those struggling and not ready to talk to someone on the phone, this texting service is another confidential 24/7 resource. You can text back and forth or ask for information and resources.
The suicide rate for cancer patients is twice that of the general population. Cancer takes a toll on the body and the mind, especially when the cancer is terminal . However, there are resources that can help. Psychotherapy is one way patients can battle the mental and emotional effects of cancer. If you are concerned about a loved one's state of mind or your own, don't hesitate to reach out and ask for help.
Page Edited by Dave Foster
Get Your FREE Resources Sent Overnight
New treatment options
Veterans benefits & claims
$30 Billion asbestos trust fund information
For over 20 years we've provided the best FREE resources to mesothelioma patients and loved ones. Our resources include information on the leading treatment options and best doctors in your area; lessons learned from survivors; claims and benefits specifically for Veterans; and how to access your share of billions of dollars in trust fund money.
Get Your FREE Resources Sent Overnight
New Treatment Options
Veteran's Benefits & Claims
$30 Billion Asbestos Trust Fund Information