Rapid American Corporation/Philip Carey Manufacturing Corporation
This page has been fact checked by an experienced mesothelioma Patient Advocate. Sources of information are listed at the bottom of the article.
We make every attempt to keep our information accurate and up-to-date.
Please Contact Us with any questions or comments.
The Philip Carey Manufacturing Corporation, a company that became a subsidiary of Rapid American Corporation, originally manufactured insulation and industrial equipment. Their insulation was designed for industrial applications and insulted generators, boilers, furnaces, and pipes. These materials were made with asbestos for many years, which resulted in thousands of workers developing serious illnesses.
Because of the overwhelming number of lawsuits related to Philip Carey products, Rapid American filed for chapter 11 bankruptcy in 2013. The company has not yet emerged from bankruptcy protection. While Rapid American is still an active company, it has not engaged in any business operations since 1989. At this time, Rapid American has not created an asbestos trust to help compensate victims.
Company History
Although Rapid American was only created in 1966, the history of the Philip Carey Manufacturing Company is much older. Philip Carey was founded in Ohio in 1888. The company originally manufactured and distributed a number of asbestos-containing products, mostly industrial insulation materials. The company acquired asbestos from mines in Quebec, using it to produce industrial-grade insulation for boilers, pipes, and other purposes in power plants, steel mills, textile mills, refineries, chemical plants, and other industrial facilities.
In 1967, Philip Carey merged with a company called Glen Alden Corporation. After this merger, the company was commonly called the "New Carey." Just three years later, it merged with another company, Briggs Manufacturing and changed its name to Panacon. Glen Alden eventually sold Panacon, which had Philip Carey as a subsidiary company, to Celotex. In 1972, Celotex merged with Rapid American, another Ohio-based manufacturing company. Philp Carey remains a subsidiary of Rapid American. Rapid American was founded by Meshulam Riklis in 1966 by merging two companies that manufactured plates and lithographs.
Lawsuits filed against Philip Carey for their asbestos use emerged in the late 1970s. These lawsuits were so costly, they quickly overwhelmed Rapid American. The company ceased operations in 1989, although it currently exists to deal with asbestos liability. The company sought bankruptcy protection in 2013, where today.
Asbestos Use in Products
Like most other insulation manufacturers, Philip Carey used asbestos in its products for many years. For decades, asbestos was commonly used to manufacture a number of products because it was inexpensive, readily available, and had useful insulating properties. Even as evidence emerged that asbestos could cause illness, many companies continued to use it because it worked so well.
Philip Carey originally made a range of insulation products for industrial settings. Asbestos is highly efficient at insulating, keeping heat from being lost, and is also lightweight, strong, and easy to form into different shapes. All of these qualities made it an obvious choice for pipe insulation, boiler insulation, insulating cement and bricks, and other industrial products manufactured by Philip Carey.
Workers Exposed to Asbestos
Unfortunately, asbestos is potentially harmful to human health. Exposure to tiny asbestos fibers can cause damage to internal tissues. For some individuals, this damage causes mesothelioma, lung cancer, or asbestosis. These are all serious illnesses that are difficult to treat or cure. Most workers exposed to asbestos on the job do not develop signs of the illnesses until decades later. This latency period makes diagnosis tricky.
Philip Carey employees were at risk of exposure to harmful asbestos fibers because they worked with or around asbestos. These workers often handled asbestos used to manufacture their insulation products. Handling of asbestos can cause tiny microscopic fibers to break loose and become airborne, leading to accidental inhalation or ingestion. Anyone working around asbestos is at risk. However, those who directly handled this dangerous mineral were in the greatest danger.
Workers who may have handled asbestos-containing products include those in manufacturing plants, those who installed Philip Carey insulation, and workers in facilities that bought and installed the insulation. This includes pipefitters, boiler workers, machinists, factory workers, insulation and equipment repair workers, electricians, plumbers, and metal workers.
Asbestos Lawsuits
With Philip Carey as a subsidiary, Rapid American assumed liability for the harm caused by asbestos in insulation products the company made. Lawsuits were filed beginning in the mid- and late-1970s and continue today. Initially, many lawsuits targeted Celotex. However, that subsidiary went bankrupt and was unable to raise funds for an asbestos trust. Liability next fell to Rapid American.
An example of a case against Rapid American was filed in 1997. This lawsuit was filed by the family of a deceased welder who developed and died from mesothelioma in 1995. The family claimed he worked with asbestos products from various manufacturers, including Rapid American, and that these products directly caused his death. In another case, a Navy veteran who developed lung cancer after working on ships built with asbestos products filed suit against the company.
Philip Carey and Rapid American Today
After dealing with expensive lawsuits, Rapid American was in a difficult spot. It completely halted business operations in 1989, but continued to exist as a company to settle mesothelioma and asbestos claims. By 2013, the company filed for bankruptcy, but has not reached a reorganization agreement. This makes it difficult for asbestos victims to receive compensation through lawsuits or a trust fund. When Rapid American filed for Chapter 11, it had approximately 275,000 personal injury claims against it, assets of between just $50 and $100 million, between $100 and $500 million of debt.
The state of affairs for victims of Philip Carey asbestos products does not looked good. However, when Rapid American emerges from bankruptcy, it is hoped they will establish an asbestos trust to provide compensation. If you were impacted by Philip Carey asbestos insulation, contact a mesothelioma lawyer for professional advice on your options for compensation and justice.
Page Edited by Patient Advocate Dave Foster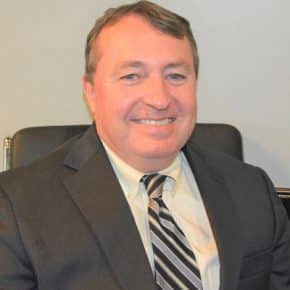 Dave has been a mesothelioma Patient Advocate for over 10 years. He consistently attends all major national and international mesothelioma meetings. In doing so, he is able to stay on top of the latest treatments, clinical trials, and research results. He also personally meets with mesothelioma patients and their families and connects them with the best medical specialists and legal representatives available.