This page has been fact checked by an experienced mesothelioma Patient Advocate. Sources of information are listed at the bottom of the article.
We make every attempt to keep our information accurate and up-to-date.
Please Contact Us with any questions or comments.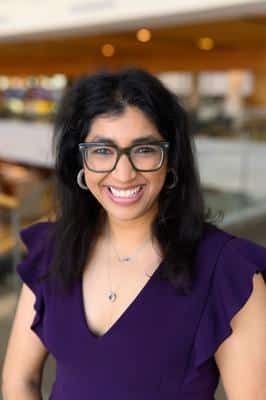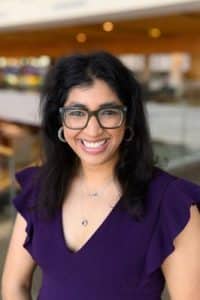 Dr. Reema A. Patel is a medical oncologist with expertise in treatment plans for hyperthermic intraperitoneal chemotherapy (HIPEC) for patients diagnosed with malignant peritoneal mesothelioma, as well as other abdominal cancers. As Associate Program Director of the Hematology & Medical Oncology Fellowship at UK HealthCare and Assistant Professor of Medicine in the Division of Medical Oncology, she provides high-quality care for patients diagnosed with colorectal, pancreatic, and hepatobiliary cancers, and specializes in the treatment of bone and soft-tissue sarcomas.[1] 
Dr. Patel sees a wide array of patients and is involved in multidisciplinary care with other experts treating patients at UK Markey Cancer Center. She tries to approach every single patient as if they were a friend or family member, giving them the best information she can. She strongly believes that beyond providing medical care, it is her job to educate her patients so that they can participate in decisions about their treatment plans and make decisions that work for their family and their other obligations.
Education and Career
Dr. Patel earned her medical degree from the Quillen College of Medicine at East Tennessee State University. She completed her internship and residency in Internal Medicine at the UK College of Medicine and remained at Kentucky Health for her fellowship in Medical Oncology and Hematology there.[1]
Dr. Patel is board-certified in Internal Medicine and in Medical Oncology. She is a member of the American Society of Hematology and the American Society of Clinical Oncology.
In addition to her role as Associate Program Director of the Hematology and Medical Oncology Fellowship program at UK and her faculty responsibilities, Dr. Patel is part of the dedicated UK HealthCare team at Markey Cancer Center that treats patients using the complex medical procedure known as CRS-HIPEC, or cytoreductive surgery with hyperthermic intraperitoneal chemotherapy. This procedure has been proven to improve patient outcomes for those diagnosed with malignant peritoneal mesothelioma. Dr. Patel's responsibility within the team is the design of treatment plans for the delivery of chemotherapy into the surgical site.[footnote num="1″
Dr. Patel also trains nurse practitioners, medical students, and residents.
Get Your FREE Mesothelioma Packet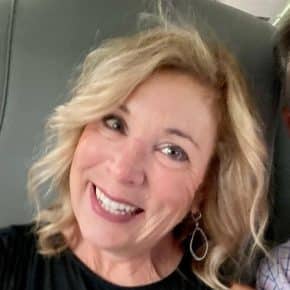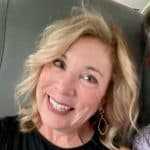 Terri Oppenheimer has been writing about mesothelioma and asbestos topics for over ten years. She has a degree in English from the College of William and Mary. Terri's experience as the head writer of our Mesothelioma.net news blog gives her a wealth of knowledge which she brings to all Mesothelioma.net articles she authors.
Get Your FREE Mesothelioma Packet
Page Edited by Patient Advocate Dave Foster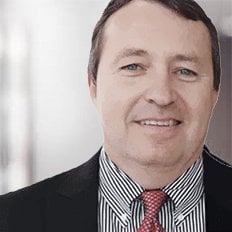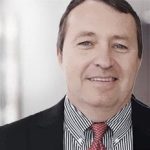 Dave has been a mesothelioma Patient Advocate for over 10 years. He consistently attends all major national and international mesothelioma meetings. In doing so, he is able to stay on top of the latest treatments, clinical trials, and research results. He also personally meets with mesothelioma patients and their families and connects them with the best medical specialists and legal representatives available.