USS Iowa (BB-61) and Asbestos Exposure
This page has been fact checked by an experienced mesothelioma Patient Advocate. Sources of information are listed at the bottom of the article.
We make every attempt to keep our information accurate and up-to-date.
Please Contact Us with any questions or comments.
The USS Iowa (BB-61) was an important battleship that served in multiple conflicts and took President Franklin D. Roosevelt to Northern Africa during World War II. Like other battleships and Navy ships built during the same period, the USS Iowa's construction included asbestos materials. Many veterans later developed asbestos-related illnesses, including mesothelioma, lung cancer, and asbestosis.
About the USS Iowa
The USS Iowa, designated as battleship BB-61, was the lead ship in the last class of battleships made for the U.S. Navy. She was also the fourth Navy ship that was named for the state of Iowa.
The Iowa led the Iowa class of battleships, and she became the last such leader after the next class — the Montana class battleships — was canceled. She was the only ship in the class to serve in the Atlantic Ocean during World War II.
The Iowa led her class of six fast battleships that were ordered between 1939 and 1940. They were designed as escorts for the Fast Carrier Task Forces of the Pacific theater of World War II.
Like their predecessors, the South Dakota ships, the Iowa ships were fast and included more anti-aircraft guns. The USS Iowa length was 887 feet. She displaced 57,000 tons when full and could carry over 2,500 men.
She was powered by eight Babcock & Wilcox boilers and four engine sets. She had four boiler rooms and four engine rooms, some of the heaviest asbestos use on the ship.
Construction and Repairs
The USS Iowa was ordered in 1939, laid down in New York Naval Yard in 1940, launched in August of 1942, and commissioned on February 22, 1943, under the command of Captain John L. McCrea. First Lady Eleanor Roosevelt attended the commissioning ceremony.
The Iowa was decommissioned and recommissioned several times: in 1949 and 1951, in 1958 and 1984, and was decommissioned for the final time in 1990. She was struck from the Naval Record and donated to become a museum in Los Angeles.[1]
The Iowa had to be repaired and also underwent several upgrades during her decade of service. During active duty in 1945, she suffered damage after being caught in a typhoon in the Pacific. She had to return to San Francisco for repairs and got some upgrades at the same time, including new radar systems.
After being reactivated after more than twenty years out of service, she was given a significant overhaul in the 1980s. At this time, she received more modern weapons and was the first battleship to get the Pioneer Unmanned Aerial Vehicle, a type of drone that replaced helicopters.
Service and Deployment History of the USS Iowa
The USS Iowa had a long and distinguished history of important service in the U.S. Navy. For her efforts in World War II and the Korean War, she earned nine battle stars as well as several other awards:[2]
American Campaign Medal
Armed Forces Expeditionary Medal
United Nations Korea Medal, the Philippine Liberation Medal
World War II Victory Medal
Iowa's service history began following shakedown training in the Chesapeake Bay in 1943. She was sent that year to Newfoundland to counter a German ship. Her next big job was taking President Roosevelt and others to Algeria for the Tehran Conference and returning home again.
In 1944 the Iowa deployed to the Pacific Ocean to support airstrikes and other offensive operations against Japan. She also had the job of protecting aircraft carriers during several campaigns and airstrikes.
During these operations, the Iowa was caught in a typhoon and sustained damage but lost no lives, unlike other ships that capsized and lost many crew members.[2]
After repairs from the typhoon damage were complete, the Iowa went back to the Pacific theater to support operations against Okinawa, Hokkaido, and Hitachi.
She was present in Sagami Bay to see the surrender of a Japanese naval arsenal. She then served in Operation Magic Carpet, carrying service members home to the U.S. Following the war, the Iowa served in training exercises and was decommissioned in 1949.
She was recommissioned in the 1950s to serve in the Korean War. She participated in offensive operations against North Korea and supported South Korean troops. The Iowa also helped rescue men during this war. After the war, she participated in NATO exercises and served in the Mediterranean before being decommissioned again in 1958.[2]
She remained decommissioned until the 1980s when she was upgraded and reactivated as part of President Reagan's plan to expand the Navy. Until her final decommissioning in 1990, she served in training exercises with and without NATO.
An accident in 1989 led to the explosion of a turret, which killed forty-seven men. The cause of the explosion on the USS Iowa was the ignition of five bags of propellant. The act was deliberate. The Iowa's last overseas action was to escort Kuwaiti oil tankers in the Persian Gulf.[2]
How Was Asbestos Used on the USS Iowa?
The use of asbestos on the USS Iowa has been documented and was extensive. At that time, ships constructed for World War II were all made with asbestos because of its ability to insulate, fireproof, and provide these qualities without much extra weight.
Asbestos was readily available and inexpensive, and at the time, the risks to human health were not well understood. These were some of the typical uses on ships:
Some of the heaviest use of asbestos was in the engine and boiler rooms, where it insulated the equipment and prevented the spread of fire.
Gear worn by ship's gunners contained asbestos to protect them from burns, and firefighting gear also contained asbestos.
Pipes that ran throughout the ship were insulated with asbestos.
Several other components of the vessel used asbestos, including gaskets, valves, and flooring material.
Who Was Exposed to Asbestos on the USS Iowa?
The men who served aboard the USS Iowa were put at risk of asbestos exposure simply because there was so much of it on board. Anything that disrupted these asbestos materials could cause them to release fibers into the air. The crew could easily have inhaled or ingested these fibers, leading to harmful tissue damage that caused illness some decades later.
Anyone on board could have been exposed, but some men were at greater risk than others. Those men at most risk were repair and maintenance workers, such as pipefitters who repaired the pipes coated with asbestos.
Also at risk were men stationed in the engine and boiler rooms where asbestos was abundant and where they had poor ventilation.
Documented claims made to the Veterans Administration include some from veterans who served on the USS Iowa:
One of these veterans developed asbestosis. In his claim, he reported that some of his duties on the ship included chipping paint and sanding floors, including activities that could easily have caused asbestos exposure in the boiler rooms.[3]
Another claim from a veteran who developed respiratory illnesses reported that he served on the USS Iowa. He described the asbestos that lined so many of the pipes and walls in the ship.[4]
Benefits and Compensation for USS Iowa Veterans
If you served on the USS Iowa, worked on the ship in shipyards, or worked on or with other U.S. Navy ships that contained asbestos, you were put at risk of developing serious asbestos illnesses. Veterans exposed to asbestos have a right to seek compensation.
You can make a claim with the Veterans Administration to seek the compensation you need for medical expenses as well as better medical care. VA benefits include disability compensation. The VA rates mesothelioma as 100% disabling.
Another option for seeking compensation is to target the companies that supplied asbestos to the military. These companies can be held responsible through lawsuits and settlements. If they went bankrupt, you can file a claim through their asbestos trust funds.
If you were exposed to asbestos on the USS Iowa or during any military service and now have an asbestos illness, contact an experienced mesothelioma lawyer. They can help you in several ways, including finding the companies responsible, filing for VA benefits, and filing a lawsuit.
Get Your FREE Mesothelioma Packet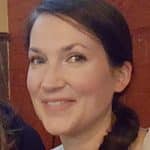 Mary Ellen Ellis has been the head writer for Mesothelioma.net since 2016. With hundreds of mesothelioma and asbestos articles to her credit, she is one of the most experienced writers on these topics. Her degrees and background in science and education help her explain complicated medical topics for a wider audience. Mary Ellen takes pride in providing her readers with the critical information they need following a diagnosis of an asbestos-related illness.
Get Your FREE Mesothelioma Packet
Page Edited by Patient Advocate Dave Foster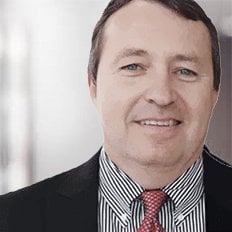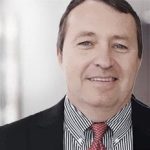 Dave has been a mesothelioma Patient Advocate for over 10 years. He consistently attends all major national and international mesothelioma meetings. In doing so, he is able to stay on top of the latest treatments, clinical trials, and research results. He also personally meets with mesothelioma patients and their families and connects them with the best medical specialists and legal representatives available.