This page has been fact checked by an experienced mesothelioma Patient Advocate. Sources of information are listed at the bottom of the article.
We make every attempt to keep our information accurate and up-to-date.
Please Contact Us with any questions or comments.
Located in Canada, Bell Asbestos Mines operated for decades.[1] Turner & Newall, an owner of the mine, faced several lawsuits over asbestos exposure and mesothelioma in workers, forcing the company to declare bankruptcy. It contributed to an asbestos trust fund as part of the bankruptcy protection agreement under the Federal-Mogul Asbestos Trust.[2]
Company History
The original Bell Asbestos Mines has a long history that begins in the 1870s in Quebec. Beginning in the 1870s, the Bell Asbestos Mines began operation in Thetford, Quebec[3]. Natural deposits of asbestos existed in the area.
By 1934, the Bell mines were owned by the Keasbey and Mattison Company, which was acquired by the British company Turner & Newall that same year.
Founded in England in 1920, Turner & Newall began as an insulation and textile company. Turner & Newell became one of the first companies to industrialize the use of asbestos by weaving fibers into textiles.[4]
Turner & Newall saw great success with asbestos products. This caused the company to acquire several companies that mined asbestos, including the Bell mines. Turner & Newall also acquired companies that manufactured asbestos products, including cement companies, textile companies, and insulation companies.
Bell Asbestos Mines was one part of this large company; however, it was operated as a separate company and was responsible for extracting much of the asbestos used in other industries.[4]
Through a series of buying and selling, Bell Asbestos Mines eventually acquired a product called Sprayed Asbestos Limpet. This product would add to the company's asbestos woes and litigation.
Sprayed Asbestos Limpet was a spray-on asbestos insulation and fire retardant. It would later be labeled as one of the most harmful types of asbestos products. In 1998, Turner & Newall, along with subsidiaries including Bell, was acquired by Federal-Mogul, a Michigan-based automotive parts company. Federal-Mogul was then faced with the asbestos liabilities from Bell. In 2001, the company filed for Chapter 11.[5]
Asbestos Use
Bell Asbestos Mines extracted minerals from the ground. The mine produced asbestos to supply industries for decades. It wasn't until years later the company would have to take responsibility for an asbestos product, the Sprayed Limpet Asbestos.
Sprayed Limpet Asbestos was designed to provide fireproofing and insulation in an easy-to-apply format. Workers sprayed the product onto surfaces needing insulation.
It was applied up to a depth of a few inches, and then the job was done. Unfortunately, by spraying asbestos products, mineral fibers became airborne, putting workers and others at risk of inhalation.[6]
Exposure to Asbestos
Because Bell Asbestos Mines produced raw materials for so many industries, it was at the bottom of a long chain of asbestos exposure and resulting illness. People exposed to asbestos through employment or proximity had an increased risk of developing deadly illnesses, including mesothelioma, asbestosis, lung cancer, and other types of cancer.
Asbestos fibers are light, tiny, and easily float in the air. Once airborne, people can inhale them without even realizing it. Once in the body, these fibers lodge in tissues, causing irritation and cell damage over the course of many years.[7]
Anyone who worked or lived near asbestos originating from Bell Mines could have been at risk; however, in terms of liability, Bell was considered responsible for exposure caused by the spray-on insulation and fire retardant.
Insulation workers who sprayed it onto construction surfaces were at risk of inhaling the fibers, and other construction workers in the vicinity, including carpenters, plumbers, electricians, HVAC workers, and painters, were also at risk.
Residents near Bell Mines also risked asbestos exposure. When asbestos is mined, fibers can come loose and contaminate nearby air, soil, and water. Anyone living in the area of Thetford, Quebec, was put at risk; additionally, the mine dumped tons of waste in the area, spreading contamination farther into the surrounding area.
Asbestos Lawsuits against Bell
For decades before the Environmental Protection Agency placed restrictions on asbestos use, Bell Asbestos Mines extracted asbestos for industries worldwide. Because of this and the spray-on asbestos insulation, Bell and its parent companies faced numerous lawsuits.
These lawsuits resulted from people exposed to asbestos who began to show signs of illness, subsequently receiving devastating diagnoses. In one case, a defendant won $60,000 from Bell Asbestos Mines after getting sick from exposure from years on the job handling asbestos fibers.[8]
Asbestos Trust Fund
Due to the number and expense of lawsuits, Federal-Mogul was forced to seek bankruptcy protection and reorganization in 2001. Not only did Federal-Mogul face the costs of lawsuits related to Bell's mines and insulation, but it was also responsible for cases directed at other Turner & Newall subsidiaries.
The company found success with asbestos products, but when the tide turned on asbestos, the company was forced to pay for the repercussions.
As a part of the reorganization efforts, Federal-Mogul was required to set up an asbestos trust fund. Called the Federal-Mogul Personal Injury Trust, the trust fund was set up to cover current and future claims made by valid victims of asbestos exposure and related illnesses. The company emerged from bankruptcy in 2007. The trust fund became active in 2011.[2]
If you were exposed to asbestos because of Bell Asbestos Mines, you can file your claim with the Federal-Mogul Personal Injury Trust. The process can be complicated and confusing; however, a lawyer experienced with asbestos litigation can walk you through the process and help you get the compensation you deserve.
Get Your FREE Mesothelioma Packet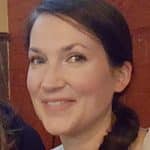 Mary Ellen Ellis has been the head writer and editor for Mesothelioma.net since 2016. With hundreds of mesothelioma and asbestos articles to her credit, she is one of the most experienced writers on these topics. Her degrees and background in science and education help her explain complicated medical topics for a wider audience. Mary Ellen takes pride in providing her readers with the critical information they need following a diagnosis of an asbestos-related illness.
Get Your FREE Mesothelioma Packet
Page Edited by Patient Advocate Dave Foster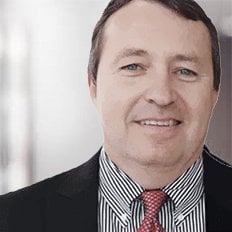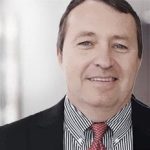 Dave has been a mesothelioma Patient Advocate for over 10 years. He consistently attends all major national and international mesothelioma meetings. In doing so, he is able to stay on top of the latest treatments, clinical trials, and research results. He also personally meets with mesothelioma patients and their families and connects them with the best medical specialists and legal representatives available.