This page has been fact checked by an experienced mesothelioma Patient Advocate. Sources of information are listed at the bottom of the article.
We make every attempt to keep our information accurate and up-to-date.
Please Contact Us with any questions or comments.
Founded in 1866, H.K. Porter Inc. manufactured locomotives and their components as well as other industrial machinery, equipment, tools, and parts, many with asbestos. Because of that early asbestos use, the company faced several asbestos and mesothelioma lawsuits. The financial and legal burden of those lawsuits eventually led to bankruptcy and an asbestos trust fund.
Company History
Originally named Smith and Porter, the H.K. Porter Company was founded in Pittsburgh, Pennsylvania, in 1866. Company founders, including Henry Kirke Porter, started the business as a machine shop, making a variety of industrial products and tools by order.
In 1867, the company received its first order for a locomotive.[1] Over time, H.K. Porter would become the third-largest locomotive manufacturer in the United States. The company produced its last locomotive in 1950.
H.K. Porter made boilers and engines for locomotives as well. In 1911, the company made the first gas-powered engine and locomotive. Also responsible for developing innovative manufacturing methods, H.K. Porter developed a "fireless" engine to replace the traditional boiler used commonly in steam locomotives.
Despite the company's success, H.K. Porter faced its first bankruptcy in 1939.[1] After the death of the founder, Henry Kirke Porter, the company was purchased by Thomas Mellon Evans. Evans turned the company around, partly with the help of World War II and the government's need for machinery and tools.
He also expanded the business by purchasing other similar companies. Through making and selling a variety of industrial products, the company continued to be successful, even after the last locomotive was made in 1950.
Use of Asbestos in H.K. Porter Products
Many industries in the United States once used asbestos in their products. Asbestos has many properties that make it useful. These include strength, durability, lightweight, and resistance to heat, fire, and electricity.
Asbestos was also abundant and inexpensive. Building locomotives requires a material that can insulate from heat and protect against fire danger. Asbestos was the logical material choice for many decades.
Over the years, many products manufactured by H.K. Porter contained asbestos. These products included many locomotive components, including boilers and engines.
Even after H.K. Porter discontinued manufacturing trains, the company made other industrial products containing asbestos, including:
Gasket
Pipes
Water tanks
Pistons
Steam valves
Brakes
Brake pads
Fireproof cloth
Some of the companies acquired by H.K. Porter also commonly used asbestos. These include the Thermoid Corporation, the Southern Asbestos Company, and the Asbestos Manufacturing Company.
Asbestos Exposure
Many were impacted by asbestos used by H.K. Porter and the companies it acquired. H.K. Porter employees faced the most direct risks of exposure.
Employees who handled the asbestos that went into the products were at serious risk of inhaling asbestos fibers that became airborne. These inhaled fibers cannot pass through the body easily, instead lodging in tissues and causing damage, which in some people leads eventually to asbestosis, mesothelioma, or lung cancer. Those working in H.K. Porter factories risked exposure even if they never handled asbestos.
In addition to H.K. Porter employees, any industry workers who used their products were also at risk. Those who maintained and repaired locomotives, as well as those who operated them, were at risk as well.
Asbestos Lawsuits
Because of the decades of asbestos use, H.K. Porter began facing asbestos-related lawsuits in the 1980s. One notable lawsuit was brought by a public school district. The district claimed it used building materials made by H.K. Porter in its buildings.
After they realized the risks these materials posed to teachers and students, the district was required to cover the costs of asbestos remediation and building reconstruction. The lawsuit asked that H.K. Porter cover these costs.[2]
H.K. Porter faced lawsuits filed by individuals exposed to asbestos through the company's products. These victims later became sick and sought compensation. The costs of these lawsuits were so expensive H.K. Porter sued its insurance company to recoup some of the millions it had spent compensating victims.
Bankruptcy, Reorganization, and Asbestos Trust
Ultimately, the expense proved too high for H.K. Porter. In 1991, the company sought bankruptcy protection. In 1998, the company emerged reorganized with an established trust fund. The H.K. Porter Asbestos Trust contained $77 million to help compensate victims and pay future asbestos claims. This trust remains active today.[3]
H.K. Porter was once one of the largest locomotive manufacturers in the country. Today it is a much smaller company, partly due to the decline of the railroad industry; however, the company's asbestos use and the many resulting lawsuits led the company to bankruptcy. Despite the bankruptcy, the company survived. H.K. Porter is still in business today and has a trust fund to compensate the victims.
Get Your FREE Mesothelioma Packet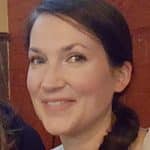 Mary Ellen Ellis has been the head writer and editor for Mesothelioma.net since 2016. With hundreds of mesothelioma and asbestos articles to her credit, she is one of the most experienced writers on these topics. Her degrees and background in science and education help her explain complicated medical topics for a wider audience. Mary Ellen takes pride in providing her readers with the critical information they need following a diagnosis of an asbestos-related illness.
Get Your FREE Mesothelioma Packet
Page Edited by Patient Advocate Dave Foster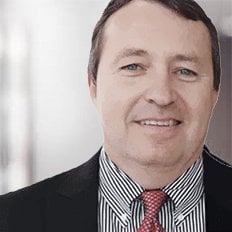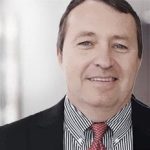 Dave has been a mesothelioma Patient Advocate for over 10 years. He consistently attends all major national and international mesothelioma meetings. In doing so, he is able to stay on top of the latest treatments, clinical trials, and research results. He also personally meets with mesothelioma patients and their families and connects them with the best medical specialists and legal representatives available.