Harbison-Walker Refractories Company
This page has been fact checked by an experienced mesothelioma Patient Advocate. Sources of information are listed at the bottom of the article.
We make every attempt to keep our information accurate and up-to-date.
Please Contact Us with any questions or comments.
The Harbison-Walker Refractories Company specialized in manufacturing fireproof materials for furnaces and boilers, and these often contained asbestos. Asbestos exposure led to thousands of lawsuits and expensive settlements. Halliburton, the parent company of Harbison-Walker, formed a multi-billion dollar asbestos trust to handle compensation for victims.[1]
About Harbison-Walker
Harbison-Walker Refractory Company changed its name in 2015, becoming HarbisonWalker International. This most recent name change consolidated the company's multiple brands, including Harbison-Walker Refractories Company, North American Refractories Company, and A.P. Green Refractories Company.
The company currently manufactures refractory products in seventeen locations in North America and two facilities in Indonesia and the United Kingdom.
They provide refractory and fire safety products for a variety of industries, including iron, steel, glass, power, petroleum, and chemicals.[2] None of Harbison-Walker's products contain asbestos today.
Company History
The original company, called Star Fire Brick Company, was founded in 1865 near Pittsburgh, Pennsylvania. Ten years later, the name was changed to Harbison-Walker Refractories Company.
Throughout its long history, Harbison-Walker has focused on producing refractory products, a range of materials designed to withstand high-temperature environments.
In 1967, Dresser Industries, a subsidiary of energy giant Halliburton, acquired Harbison-Walker. By the late 1970s, victims began filing claims related to asbestos illnesses against Harbison-Walker and its parent companies.
Dresser and Halliburton merged in 1998, after which Halliburton was forced to handle hundreds of thousands of lawsuits brought against Harbison-Walker.
Asbestos in Harbison-Walker Products
As an early refractory company, Harbison-Walker inevitably used asbestos in its products. From the 1900s to the 1970s, asbestos was heavily used in many industries.
Asbestos is an abundant natural mineral that is mined from the earth. It was regularly used in a variety of products because it has special properties. Asbestos naturally resists both heat and fire, making it valuable in refractory products. Companies like Harbison-Walker embedded asbestos in their fireproof materials to make them more effective.[3]
At one time, nearly all the products Harbison-Walker made included asbestos. The brand names known to have contained asbestos are:
Metalkase Firebrick
Chromepak G
Micracrete
Harbison-Walker Lightweight Castable
Some other products with asbestos include refractory cement, asbestos ropes, and a variety of castables.
Asbestos Exposure
Working with asbestos can be dangerous and harmful to human health. Tiny asbestos fibers can easily break off and enter the air. Once airborne, these microscopic fibers can be inhaled where they lodge in tissues, causing damage over time.
Some people exposed will develop deadly diseases later in life, including mesothelioma, lung cancer, and asbestosis. We don't know why some people get sick from asbestos and others do not.
Harbison-Walker factory workers were most at risk of asbestos exposure. These workers spent long hours around asbestos with plenty of opportunities for fibers to be disturbed, contaminating the air of the facilities. Also at risk were family members.
Company employees could potentially carry asbestos fibers home on their clothing and shoes, exposing their loved ones to this dangerous mineral.
Workers in other industries that used Harbison-Walker products also risked exposure, especially those that installed, repaired, or replaced refractory materials.
Asbestos and Mesothelioma Lawsuits
It was inevitable that Harbison-Walker and its parent company would face the consequences of their asbestos use. Victims of exposure came forward to claim the company knew the material was harmful to human health but failed to warn them or provide proper safety gear and training.
One of the biggest lawsuits the company faced came just before it entered bankruptcy protection. Five victims of asbestos exposure filed a lawsuit against Harbison-Walker, A.P. Green Industries, another refractory company, and Armstrong Contracting and Supply.
A jury found the companies liable for the illnesses these men developed. The jury awarded them a $40 million settlement.[3]
Asbestos Trust and Bankruptcy
Harbison-Walker is one of many companies that formed an asbestos trust fund to compensate victims of exposure.[4] However, this company's situation was unique. Most companies formed trusts after going through bankruptcy, often as a condition of bankruptcy protection.
Harbison-Walker formed their trust first before bankruptcy. They did this because they were able to make a deal with the company's insurance underwriter and company leaders knew they would be facing inevitable claims.
The trust fund was created with billions of dollars to compensate victims. This is a huge amount even by the standards of asbestos claims. A portion of the trust amount, $575 million, came from the insurance company, while the rest came from Halliburton and Harbison-Walker stock and insurance settlements.
The name of the active trust is the DII Industries, LLC Asbestos Personal Injury Trust. In 2002, following the formation of the trust, Harbison-Walker entered bankruptcy protection. It emerged reorganized in 2003.
Harbison-Walker survived thousands of asbestos-related lawsuits partly because of their timely move to form a trust and partly because of bankruptcy protection. Today, more than 150 years after its founding, the company continues to make refractory products. While none of their current products contain asbestos, there may still be workers who come forward to make claims.
Get Your FREE Mesothelioma Packet
Page Edited by Patient Advocate Dave Foster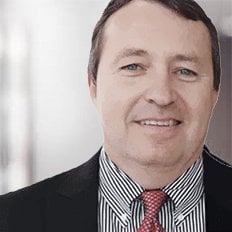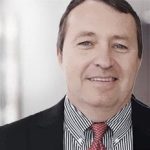 Dave has been a mesothelioma Patient Advocate for over 10 years. He consistently attends all major national and international mesothelioma meetings. In doing so, he is able to stay on top of the latest treatments, clinical trials, and research results. He also personally meets with mesothelioma patients and their families and connects them with the best medical specialists and legal representatives available.