This page has been fact checked by an experienced mesothelioma Patient Advocate. Sources of information are listed at the bottom of the article.
We make every attempt to keep our information accurate and up-to-date.
Please Contact Us with any questions or comments.
A.P. Green Industries is a manufacturing company specializing in refractory products, which are heat-resistant materials often made with asbestos. In 2002, the company filed for Chapter 11 bankruptcy due to thousands of lawsuits over asbestos exposure and resulting illnesses like mesothelioma and lung cancer. Exposure victims can now seek compensation through the company's trust fund.
A History of A.P. Green
Allen Percival Green founded A.P. Green Industries in Mexico, Missouri, in 1910. The business began as a small brick manufacturer, making fireproof bricks for use in high-temperature factories. It made glass, cement, refining steel, and other metals.
Green's business doubled in volume in just the first few years of operation. He expanded the brick-making business to include a variety of refractory products (building materials that can withstand heats of 1,000 degrees Fahrenheit or more).
The company continued its success for many decades. In 1967 A.P. Green was acquired by U.S. Gypsum Company. In 1998 A.P. Green merged with Global Industrial Technologies, another manufacturer of refractory products.[1]
Because the two companies made similar products and commanded such a big share of the market, the merger raised a red flag for the Federal Trade Commission over a concern that they were violating antitrust laws. The merged companies then agreed to sell off a division to RHI Refractories America.
In 2002, A.P. Green, North American Refractories Company, and Harbison-Walker, all subsidiaries of the merged company, left RHI Refractories American and formed a new company called ANH Refractories Company.[2]
A.P. Green no longer exists as an independent company but is a part of ANH and still manufactures refractory products. At the same time that the new company formed, A.P. Green was forced to file bankruptcy and reorganize due to the high volume of asbestos lawsuits filed against the company.[3]
Hwo Did A.P. Green Use Asbestos?
Asbestos has historically been valued for its ability to insulate against heat, resist fire, and strengthen materials. These are qualities that made asbestos perfect for manufacturing fireproof bricks and other refractory materials.
By using asbestos, these products could be used in facilities reaching extremely high temperatures, allowing them to resist breaking while simultaneously protecting against heat loss and fire. Unfortunately, asbestos was used for decades in refractory products before experts finally uncovered the health risks of asbestos.[4]
From the 1940s through the 1970s, A.P. Green used asbestos in many of its products. These products included:
Insulating cement
Insulation coating
Insulation adhesive
Castable block mix
Chrome plastic
Mizzou GR
Kast-O-Lite refreactory clay
Several other A.P. Green asbestos product brands include Greencast, Steelkon, Lo Abrade GR, and Therm-O-Flake Coating.
How Were Workers Exposed to Asbestos?
Anyone who worked in A.P. Green facilities during the years the company used asbestos was possibly exposed to asbestos. The fibers could potentially contaminate the air in the factory, allowing workers to inhale them.
Asbestos fibers could also settle on surfaces and workers' clothing. Once the fibers settled on clothing, workers could have also exposed their family members to the harmful substance. Breathing these fibers caused asbestosis, mesothelioma, and lung cancer in some employees.
Workers who spent more time in A.P. Green facilities were at the greatest risk of getting sick. Many workers spent years or entire careers handling and working with the asbestos that went into the products.
Other people who may have been put at risk because of A.P. Green's asbestos products include those who lived near the manufacturing facilities and workers in other industries who used the products. Workers who installed and maintained A.P. Green refractory products in other factories could have been exposed.
Asbestos Litigation
The high level of asbestos exposure caused by products made by A.P. Green led to thousands of lawsuits over exposure and resulting illnesses. In some cases, it could take years for exposure to manifest as an illness.
Due to this common time-lapse, the company did not experience lawsuits in great numbers until the 1990s. Between the mid-1990s to about 2007, the company was the subject of hundreds of thousands of asbestos lawsuits and claims for compensation.
Eventually, A.P. Green struggled to pay out the settlements and was forced to file for bankruptcy. The company was also forced to reorganize with an asbestos trust fund to help pay victims.[5]
A.P. Green Asbestos Trust Fund
To receive Chapter 11 bankruptcy protection, the courts required A.P. Green to create an asbestos trust fund.[6] RHI Refractories, the parent company at the time of the bankruptcy, claimed that economic recession was the driving force in the bankruptcy filing and reorganization. Still, the asbestos claims were numerous and expensive and clearly played a role in reorganizing.
Although bankruptcy proceedings began in 2002, the APG Asbestos Trust was not founded until 2013 and did not begin accepting claims until 2014.
Prior to that, the asbestos claims were supposed to be covered under the United States Gypsum Asbestos Personal Injury Trust, which started accepting claims in 2007.[7] To date, the trusts together have paid out hundreds of millions of dollars to victims.
You can file claims through these trust funds if you were affected by A.P. Green, any parent companies, or subsidiaries by asbestos exposure. The process is potentially confusing, often requiring you to prove exposure to A.P. Green products, that you have an illness directly related to that exposure, and you have serious and life-changing symptoms. Having an asbestos or mesothelioma lawyer on your side to guide you can help make the process easier.
Get Your FREE Mesothelioma Packet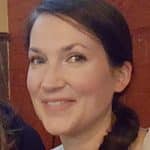 Mary Ellen Ellis has been the head writer and editor for Mesothelioma.net since 2016. With hundreds of mesothelioma and asbestos articles to her credit, she is one of the most experienced writers on these topics. Her degrees and background in science and education help her explain complicated medical topics for a wider audience. Mary Ellen takes pride in providing her readers with the critical information they need following a diagnosis of an asbestos-related illness.
Get Your FREE Mesothelioma Packet
Page Edited by Patient Advocate Dave Foster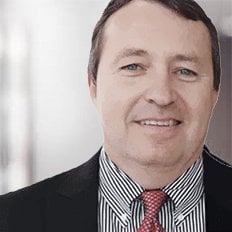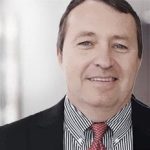 Dave has been a mesothelioma Patient Advocate for over 10 years. He consistently attends all major national and international mesothelioma meetings. In doing so, he is able to stay on top of the latest treatments, clinical trials, and research results. He also personally meets with mesothelioma patients and their families and connects them with the best medical specialists and legal representatives available.