Jessica Donington, MD, MSCR
This page has been fact checked by an experienced mesothelioma Patient Advocate. Sources of information are listed at the bottom of the article.
We make every attempt to keep our information accurate and up-to-date.
Please Contact Us with any questions or comments.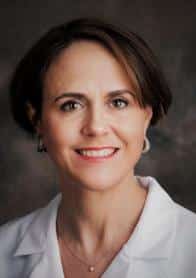 Dr. Jessica S. Donington is a thoracic surgeon and clinical researcher whose particular interests and skills are the treatment of lung, esophageal, and mediastinal conditions. As Chief of the University of Chicago's Department of Surgery's Thoracic Surgery section, she specializes in the multidisciplinary care of both benign and malignant chest diseases, including lung cancer and malignant pleural mesothelioma.[1]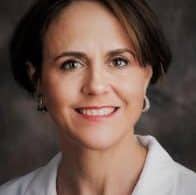 Dr. Doningon takes a personalized approach to creating a treatment plan for patients at all stages of a lung cancer diagnosis, leveraging the latest research and surgical innovations including robotic surgery and minimally invasive approaches.
Education and Career
Dr. Donington earned a bachelor of science from the University of Michigan and then earned her medical degree at Rush University. Her residency in General Surgery was completed at Georgetown University, followed by an Oncology fellowship at the National Institute of Health/National Cancer Institute Surgery Branch and a Cardiothoracic Surgery residency at the Mayo Clinic.
She served as an Assistant Professor at Stanford University and the NYU School of Medicine and as an Associate Professor at NYU School of Medicine, all while completing her master of science in clinical research degree at New York University.[1]
In addition to her role as Professor of Surgery and Chief of Thoracic Surgery at the University of Chicago, she is the surgical chair for the thoracic malignancy group of NRG Oncology Group.
Research
Dr. Donington has a master's degree in clinical research and focuses her scientific investigations on discovering novel biomarkers for the early detection and treatment of lung cancer and malignant mesothelioma. She participates and leads in clinical trials that combine surgery with other modality protocols for locally advanced and metastatic lung cancer.[1]
Professional Memberships
Dr. Donington is board-certified in Thoracic Surgery. She serves as a council member for the Western Thoracic Surgical Association and was the immediate past president of the New York Society for Thoracic Surgery and the Women in Thoracic Surgery. She also holds memberships in:
American Association for Thoracic Surgery
Society of University Surgeons
International Association for the Study of Lung Cancer
Society of Thoracic Surgeons
New York Society of Thoracic Surgeons
American College of Surgeons
General Thoracic Surgical Club
American Radium Society
American Society for Radiation Oncology
Get Your FREE Mesothelioma Packet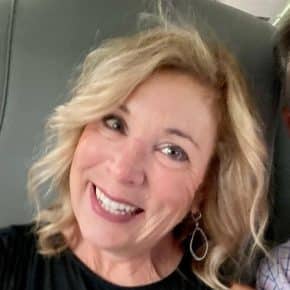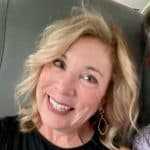 Terri Oppenheimer has been writing about mesothelioma and asbestos topics for over ten years. She has a degree in English from the College of William and Mary. Terri's experience as the head writer of our Mesothelioma.net news blog gives her a wealth of knowledge which she brings to all Mesothelioma.net articles she authors.
Get Your FREE Mesothelioma Packet
Page Edited by Patient Advocate Dave Foster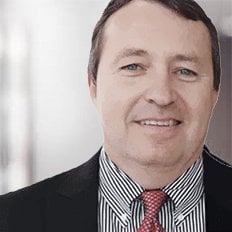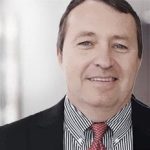 Dave has been a mesothelioma Patient Advocate for over 10 years. He consistently attends all major national and international mesothelioma meetings. In doing so, he is able to stay on top of the latest treatments, clinical trials, and research results. He also personally meets with mesothelioma patients and their families and connects them with the best medical specialists and legal representatives available.