Rock Wool Manufacturing Company
This page has been fact checked by an experienced mesothelioma Patient Advocate. Sources of information are listed at the bottom of the article.
We make every attempt to keep our information accurate and up-to-date.
Please Contact Us with any questions or comments.
The Rock Wool Manufacturing Company makes industrial, residential, and maritime insulation products, which in past decades included asbestos. Rock Wool insulation caused exposure to asbestos in thousands of workers, some of whom got sick. Lawsuits against the company led to bankruptcy in 1999, followed by reorganization and establishment of a trust to compensate claimants.
Rock Wool Manufacturing History and Asbestos
Rock Wool Manufacturing Company was founded in Leeds, Alabama, in 1943 by Edward Cusick, Sr.. The company originally made blown glass insulation.
By the 1950s, Rock Wool expanded to produce a variety of insulation using different materials. Products included board insulation, blown insulation, and insulating cement. The company introduced a range of pipe insulation products later.[1]
Between 1958 and 1970, Rock Wool used asbestos in its cement products. For an even longer period, the company used asbestos to manufacture its insulation products.
Rock Wool provided its insulation products for residential, industrial, and maritime use.
In 1980, the company discontinued asbestos use but continued to manufacture insulation with safer materials. Asbestos use exposed many workers to this potentially dangerous mineral, ultimately leading to a flood of expensive lawsuits.
In 1996, Rock Wool filed for bankruptcy. This was followed by reorganization and the establishment of an asbestos trust for victims. The company still exists today and serves the industrial, commercial, marine, and residential industries.
Rock Wool Manufacturing Company Inc. today manufactures insulation products sold under the Delta brand. The industries the company serves include industrial, residential, commercial, and marine. None of the Delta products contain asbestos.
Rock Wool makes various insulating products, including mineral board, metal mesh blankets, lamella, soundproofing and fireproofing board, safing board, deck plugs, marine board, and a variety of pipe insulation products.
How Did Rock Wool Use Asbestos?
Many insulation manufacturers once used asbestos in products. This natural mineral was valuable in manufacturing for millennia because it has insulating and fireproofing qualities.
Additionally, asbestos is abundant, inexpensive, durable, and lightweight. Asbestos is also easy to mold and shape, properties that are also useful in insulation.
Not all blown insulation contained asbestos, but Rock Wool is one company that did use asbestos in this product. Its main use of asbestos, however, was in cement products.
Rock Wool Asbestos Products
Rock Wool used asbestos in several insulating products:
One Shot Insulating Cement
Delta Maid High Temperature Cement
Delta Maid High Temperature Master Cement
AF Cement
Other cement products made by the company are likely to have contained asbestos and were primarily used for pipe insulation and other applications.
Who Was at Risk of Exposure to Asbestos From Rock Wool?
Thousands of people were put at risk for asbestos exposure because of these few products. Workers in Rock Wool's manufacturing facilities were at particular risk because they handled the asbestos during the manufacturing process. As asbestos is manipulated, it sheds sharp microscopic fibers.
Because these fibers are tiny and lightweight, they become part of the dust that floats in the air and settles on surfaces. When ingested or inhaled, these fibers cause tissue damage that can cause cancer or asbestosis in some people.
Other Workers at Risk
In addition to Rock Wool employees, workers in other industries who used their products were also likely exposed. These workers may have handled or worked near Rock Wool products with asbestos:
Power plant workers
Insulation workers
Oil refinery workers
Maintenance and repair workers
Demolition workers
Pipefitters
Steamfitters
Because Rock Wool products went into ships, they likely contributed to exposure and later illnesses in U.S. Navy veterans.
Secondhand Asbestos Exposure
Workers who handled Rock Wool insulation could have brought asbestos fibers home on their clothing and in their hair. This often caused secondhand asbestos exposure in family members.
There are many cases of wives and children of workers who later developed mesothelioma and other illnesses because of secondhand exposure.
Asbestos Lawsuits Against Rock Wool Manufacturing
Rock Wool faced thousands of lawsuits over the asbestos in their products and the illnesses that resulted from exposure. The company had some of these lawsuits dismissed, but many ended in settlements or went to trial with the jury finding in favor of the asbestos victims.
One example occurred in 1994 when seven former shipyard workers sued Rock Wool and other asbestos product companies. The seven workers developed either asbestosis or lung cancer after decades of working with asbestos-containing materials. The court found in their favor, assigning part of the liability to Rock Wool.[2]
In a 1995 case, a man named Samuel Jackson and his wife filed a suit against Rock Wool and other companies that made asbestos materials. Jackson worked in a North Carolina power plant where he worked with insulation and other materials that contained asbestos. He later developed mesothelioma, and his successful suit assigned part of the blame to Rock Wool.[3]
These two lawsuits are just two examples out of thousands of lawsuits that cost Rock Wool a lot of money, leading to bankruptcy and reorganization.
Bankruptcy and Asbestos Trust
After facing thousands of lawsuits and ultimately paying settlements and damages to victims, Rock Wool Manufacturing found itself in a difficult spot.
Courts found the company liable in many cases because it failed to warn workers and customers that the asbestos in its products could make them sick.
As a result, Rock Wool Manufacturing filed for bankruptcy in 1996 and reorganized in 1999.
The reorganization included the establishment of an asbestos trust called the Rock Wool Manufacturing Company Asbestos Trust. The trust was administered along with those of other companies—Rutland Fire Clay Co. and M.H. Detrick Co. The trust is not currently active or taking claims.[4]
What to Do if You Were Exposed to Rock Wool Asbestos Insulation
Consult with an asbestos lawyer if you have a claim against Rock Wool for asbestos exposure and a resulting illness. While the trust is not currently active, a lawyer may be able to find other avenues for seeking compensation.
Mesothelioma lawyers will review your case for free. They can find other companies responsible for your asbestos exposure. Most people with mesothelioma were exposed to multiple asbestos products.
You could be eligible to file claims through other active asbestos trusts. You might also be able to start a lawsuit against one or more liable companies. Don't hesitate to act, as statutes of limitations limit when you can file.
Get Your FREE Mesothelioma Packet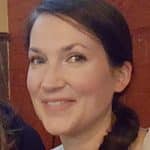 Mary Ellen Ellis has been the head writer for Mesothelioma.net since 2016. With hundreds of mesothelioma and asbestos articles to her credit, she is one of the most experienced writers on these topics. Her degrees and background in science and education help her explain complicated medical topics for a wider audience. Mary Ellen takes pride in providing her readers with the critical information they need following a diagnosis of an asbestos-related illness.
Get Your FREE Mesothelioma Packet
Page Edited by Patient Advocate Dave Foster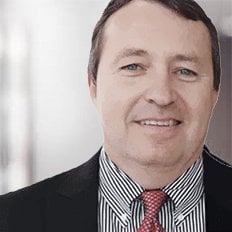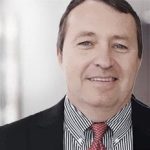 Dave has been a mesothelioma Patient Advocate for over 10 years. He consistently attends all major national and international mesothelioma meetings. In doing so, he is able to stay on top of the latest treatments, clinical trials, and research results. He also personally meets with mesothelioma patients and their families and connects them with the best medical specialists and legal representatives available.