Rutland Fire Clay Company
This page has been fact checked by an experienced mesothelioma Patient Advocate. Sources of information are listed at the bottom of the article.
We make every attempt to keep our information accurate and up-to-date.
Please Contact Us with any questions or comments.
The Rutland Fire Clay Company manufactured asbestos products for furnaces, fireplaces, stoves, and general construction for decades. It caused exposure in thousands of workers and many cases of asbestos-related illnesses like mesothelioma. Lawsuits forced Rutland into bankruptcy in 1999, but it reorganized and created an asbestos trust to process claims.
Rutland Fire Clay History and Asbestos
Rutland Fire Clay Company was founded in Vermont, in 1883 by Rufus Perkins. It remained a family business for more than 100 years.
Perkins was inspired to create the business after using clay residue from an iron ore smelter to repair a stove in his shop in Rutland, Vermont.[1] He created a product called fire clay.
The company's main purpose was to provide consumers with products to prevent, reduce, or clean soot buildup in fireplaces and stoves. The first product reduced soot accumulation to help stoves run more efficiently.
After tackling soot, Rutland turned its energy to the problem of creosote. Creosote is a mineral that can build up in stoves and chimneys, increasing the risk of fire.
In addition to soot and creosote products, Rutland expanded to offer a wide variety of stove maintenance products, like polishes and cleaners, as well as construction materials like cement, bricks, and joint compounds.
During World War II, Rutland experienced a boost in business when supply shortages caused more citizens to use wood-burning stoves for heating and cooking.
Unfortunately, many of Rutland's products once contained asbestos. This ultimately led to thousands of lawsuits filed against the company for asbestos exposure and illness.
The expense of these lawsuits forced Rutland to seek bankruptcy protection. Rutland survived bankruptcy and no longer uses asbestos in its products.
Rutland Fire Clay Company used asbestos from approximately 1900 to 1978.
Today Rutland provides residential and commercial customers with over 700 products related to stoves, chimneys, and fireplaces. The products are largely related to the maintenance and cleaning of soot and creosote.
Rutland also produces fire starters and products used to build stoves and fireplaces, including high-temperature cement and masonry.[2]
How Did Rutland Fire Clay Use Asbestos?
During much of the twentieth century, many industries used asbestos. Companies like Rutland that were involved in high-temperature industries needed a material like asbestos.
Asbestos is a highly effective insulator. It was regularly used as protection from fire and heat. Inexpensive and easy to use, asbestos is strong, flexible, and can be easily molded into almost any shape. Rutland was one of many companies that made products with asbestos.
Asbestos was a practical addition to Rutland products because their materials had to withstand high temperatures. Stoves and fireplaces worked more efficiently when they did not leak heat.
Which Rutland Products Contained Asbestos?
Rutland used asbestos in several of its products for stoves, furnaces, roofing, and other construction materials, including:
Furnace cement
Boiler covering
Joint cement
Wallboard joint cement
Roofing cement
Gaskets
Who Was at Risk of Asbestos Exposure From Rutland Fire Clay?
While asbestos was used extensively in many industries, it was later discovered that this mineral could cause serious harm. Workers who handled the material or even worked near it could be exposed to dangerous asbestos fibers.
Rutland Employees
Rutland workers responsible for making materials that contained asbestos risked exposure. If asbestos fibers broke loose and became airborne, they could easily be inhaled.
Once inhaled, these tiny fibers will damage tissues over time, which might lead to mesothelioma and other illnesses. Workers who manufactured Rutland asbestos products had high risks of exposure.
Other Workers at Risk
Also at risk of exposure were workers who installed or worked on Rutland asbestos products. These included:
Fireplace, furnace, and stove installers or repairers
Chimney sweeps
Masons
Bricklayers
Drywallers
Cement workers
Demolition workers
Anyone who maintained or repaired stoves, chimneys, fireplaces, roofs, or walls containing Rutland asbestos products was at particular risk of exposure. Their work likely disrupted asbestos fibers.
Homeowners and Secondhand Exposure
Homeowners with Rutland products were also at risk of exposure if the materials broke down over time or were disrupted during renovations.
Secondhand exposure harmed many children and spouses of people who worked around asbestos. Rutland employees or those who worked with their products could have brought asbestos fibers home on their clothing, causing exposure.
Asbestos Lawsuits Against Rutland Fire Clay
Over decades, thousands of people encountered asbestos in Rutland products. Some became sick as a result. While not everyone gets sick from asbestos exposure, those who do develop devastating terminal illnesses.
Some of these people connected their conditions to Rutland and filed lawsuits for justice and compensation.
One such case was filed by Ethel Scheidel whose husband developed asbestosis, a lung scarring disease caused by asbestos exposure. Victor Scheidel worked as a contractor and was exposed to asbestos through materials he used on the job, including Rutland products.[3]
Another plaintiff was Kenneth Cobb, a pipefitter who developed asbestosis. He named both Rutland and Owens Corning for his asbestos exposure through insulation, wallboard, and other materials. He won nearly $700,000 in his case.[4]
Bankruptcy and Asbestos Trust
These and similar lawsuits resulted in serious expenses for Rutland in the form of legal and settlement fees. The company paid victims of asbestos exposure when juries found it liable or willing to settle out of court.
Eventually, the expense overwhelmed Rutland, causing the company to file for bankruptcy in 1999. The company emerged from bankruptcy in 2000.[5]
As part of the bankruptcy agreement, Rutland established an asbestos trust for victims' claims. The trust is called the Rutland Fire Clay Asbestos Trust Agreement and is administered by the Asbestos Resolution Trust. It is administered along with trusts for Rock Wool Manufacturing Company and M.H. Detrick Co.[6]
Rutland funded the trust with $8 million. The trust is currently inactive. The last time it accepted claims was in 2011.
If You Were Exposed to Rutland Fire Clay Products
Rutland remains liable for cases of mesothelioma, asbestosis, and lung cancer related to its products. The trust is not currently active, but you may have other options for seeking compensation.
Speak with a lawyer who has asbestos experience before taking the next step. They can determine all the companies liable for your exposure. Most people with asbestos illnesses were affected by several companies. You may be eligible to make a claim with a different asbestos trust fund or to file a lawsuit against asbestos manufacturers.
Get Your FREE Mesothelioma Packet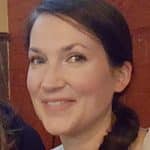 Mary Ellen Ellis has been the head writer for Mesothelioma.net since 2016. With hundreds of mesothelioma and asbestos articles to her credit, she is one of the most experienced writers on these topics. Her degrees and background in science and education help her explain complicated medical topics for a wider audience. Mary Ellen takes pride in providing her readers with the critical information they need following a diagnosis of an asbestos-related illness.
Get Your FREE Mesothelioma Packet
Page Edited by Patient Advocate Dave Foster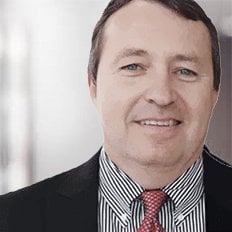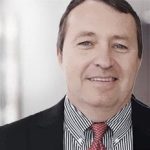 Dave has been a mesothelioma Patient Advocate for over 10 years. He consistently attends all major national and international mesothelioma meetings. In doing so, he is able to stay on top of the latest treatments, clinical trials, and research results. He also personally meets with mesothelioma patients and their families and connects them with the best medical specialists and legal representatives available.