USS Agerholm (DD-826) and Asbestos Exposure
This page has been fact checked by an experienced mesothelioma Patient Advocate. Sources of information are listed at the bottom of the article.
We make every attempt to keep our information accurate and up-to-date.
Please Contact Us with any questions or comments.
The USS Agerholm (DD-826) was a Gearing class destroyer in the U.S. Navy, active between 1946 and 1978 with service as part of the Pacific Fleet during the Korean and Vietnam Wars. The ship contained many materials with asbestos, and navy veterans have some of the highest rates of mesothelioma diagnoses as a result.
About the USS Agerholm
The USS Agerholm was a destroyer in the U.S. Navy, built in Bath, Maine, and launched on March 30, 1946.[1] With a fully loaded displacement of 2,245 tons, the 400-foot ship was named for Private First Class Harold Crist Agerholm, a Marine who died during the attack on Saipan in World War II. He later received the Medal of Honor.[2]
The Agerholm was a member of the Gearing class of U.S. Navy destroyers, a large class that included ninety-eight ships built during and just after World War II.
The preceding class was the Allen M. Sumner class. Gearing ships were longer, giving more space for storing fuel and allowing them to operate longer and over greater distances. The Agerholm was ultimately sunk in the Pacific during training exercises in 1982 after being decommissioned in 1978.
Construction and Overhauls
The USS Agerholm was laid down in Bath, Maine, built by the Bath Iron Works Corporation beginning in 1945. She was launched less than a year later, in March of 1946, and was officially commissioned by Commander Frank D. Schwartz on June 20, 1946.
Rose Agerholm, the mother of the ship's namesake, sponsored the launch of the ship. The ship sailed to Guantanamo Bay in Cuba after commissioning for shakedown training and subsequent repairs.[1]
The Agerholm underwent several overhauls between active service, first in 1950 in California and in 1953 after the Korean War. In the 1960s, she received an overhaul to repair and improve weapons systems and electronics in San Diego and later at the Long Beach Naval Shipyard to receive advanced radar and communications systems.
In 1960 she received upgrades, including antisubmarine weaponry as part of the Fleet Rehabilitation and Modernization program.[1]
Active Service and Deployments
The USS Agerholm played an important role in the U.S. Navy for decades. As a destroyer, one of her main jobs was to protect larger vessels, but such ships were also used for offensive maneuvers, as escorts, and for search and rescue.
The Agerholm's first real active service came in 1950, with the start of the Korean War. During her first deployment in the region, the Agerholm participated in shore bombardments and also screened and guarded planes.
Her second tour in Korea occurred in 1952, and she returned again in 1953. After the war, she remained in the Pacific to help keep the peace.[1]
The Agerholm's peacekeeping duties continued in the Pacific before she returned to the U.S. in 1955 for an overhaul. She returned to the Pacific for various duties, including nuclear weapons testing.
She was the first surface ship to fire an antisubmarine nuclear weapon. After more overhauls, the Agerholm was ready for duty in Vietnam. She participated in naval gunfire support, as a carrier escort, in antisubmarine warfare, and in search and rescue efforts during multiple deployments in the Vietnam War.
Throughout the 1970s, she alternated between service in the Pacific and training sessions in California before being decommissioned in 1978. The Navy sunk the Agerholm in 1982 as a part of training exercises.[1]
Where Was Asbestos Used on the USS Agerholm?
The USS Agerholm is known to have been constructed with asbestos in many of her components and machinery, equipment, and personnel gear.
She was made with asbestos because the lightweight mineral is effective at fireproofing and insulating. Ships like the Agerholm contained a lot of heat-generating equipment, with hot water and steam that needed to be insulated.
Furthermore, a fire aboard a vessel is extremely dangerous, so fireproofing was important. During the 1940s, asbestos was the material of choice for these purposes.
Turbines, engines, boilers, pipes, and other heated and heat-generating equipment contained asbestos for insulating and fireproofing. Other smaller pieces of equipment and gear also contained asbestos:
Safety equipment
Firefighting equipment
Gaskets
Valves
Weapons components
Deck matting
Spray-on materials on walls and decks
Flooring
Adhesives
Insulation
Asbestos Exposure Risk on the USS Agerholm
The problem with asbestos is that when the tiny fibers of this mineral erode or break apart, they enter the air where anyone nearby can inhale them.
On a ship like the Agerholm, where workers are in confined spaces and with limited ventilation, inhaling those fibers is highly likely. Some of the men who served on the Agerholm developed respiratory illnesses as a result of that exposure. Some crew members and workers had higher asbestos risks than others:
The men on the ship who were most at risk of exposure worked in the boiler, engine, and machine rooms with little ventilation and a lot of asbestos.
Men who repaired materials, like insulation that contained asbestos, were also at serious risk because they may have disturbed the asbestos and freed fibers.
The men and women who worked in the shipyard building this ship or making repairs and upgrades could also have been exposed to asbestos.
How Did Asbetos on the Agerholm Harm Veterans?
The USS Agerholm is known to have contained asbestos, and there are many cases of veterans who served aboard her later developing several related illnesses.
These include mesothelioma, asbestosis, and lung cancer, as well as other conditions like chronic obstructive pulmonary disorder.
Veterans have to fight to have these illnesses connected to their service and exposure to asbestos during that time. Navy veterans have higher rates of asbestos diseases than nearly any other group because so much asbestos was used on ships like the Agerholm.
Mesothelioma was not the only illness to befall Navy veterans. A claim made by a veteran in 2012 shows that asbestos exposure on ships also caused asbestosis, a progressive lung disease. This veteran claimed benefits for asbestosis after serving on the USS Agerholm and other ships.[3]
How Can Agerholm Veterans Get Compensation or Benefits?
If you served aboard the Agerholm or on any Navy ship that contained asbestos, you could have been exposed, and you may be owed compensation and medical care.
The VA offers healthcare free to veterans. The facilities in Boston and Los Angeles have mesothelioma specialists on staff. You can also file a claim for disability compensation. The VA gives mesothelioma a disability rating of 100%.
Another option is to take legal action against and seek compensation from companies that supplied the Navy with asbestos materials. Find a mesothelioma lawyer to help you file a lawsuit or make a claim with an asbestos trust if the companies went bankrupt.
The Veterans Administration is responsible for providing support to veterans injured or made sick during service, including asbestos-related illnesses. Take your case to the VA and determine if your claim will allow you to get the compensation you need.
Get Your FREE Mesothelioma Packet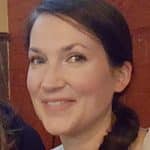 Mary Ellen Ellis has been the head writer for Mesothelioma.net since 2016. With hundreds of mesothelioma and asbestos articles to her credit, she is one of the most experienced writers on these topics. Her degrees and background in science and education help her explain complicated medical topics for a wider audience. Mary Ellen takes pride in providing her readers with the critical information they need following a diagnosis of an asbestos-related illness.
Get Your FREE Mesothelioma Packet
Page Edited by Patient Advocate Dave Foster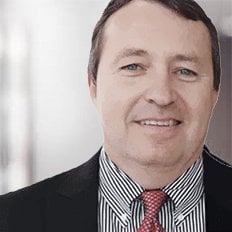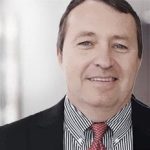 Dave has been a mesothelioma Patient Advocate for over 10 years. He consistently attends all major national and international mesothelioma meetings. In doing so, he is able to stay on top of the latest treatments, clinical trials, and research results. He also personally meets with mesothelioma patients and their families and connects them with the best medical specialists and legal representatives available.