USS Carpellotti and Asbestos
This page has been fact checked by an experienced mesothelioma Patient Advocate. Sources of information are listed at the bottom of the article.
We make every attempt to keep our information accurate and up-to-date.
Please Contact Us with any questions or comments.
The USS Carpellotti was a high-speed transport ship, one of many auxiliary ships used in the U.S. Navy for transporting personnel, equipment, and weapons. Carpellotti, like many other ships in the U.S. Navy, contained asbestos. Some veterans received a diagnosis of mesothelioma and other asbestos illnesses because of exposure on these ships.
About the USS Carpellotti and Asbestos
The USS Carpellotti, like other Navy ships built during the same period, was constructed with asbestos. Ships like the auxiliary Carpellotti contained asbestos in hundreds of components.
The USS Carpellotti, designated APD-136, was a high-speed transport auxiliary ship in the U.S. Navy. High-speed transports were often converted from destroyers and escorts and assisted in amphibious operations.
They delivered smaller units of men, including the Army Rangers, into enemy territories, carrying about 200 troops at a time. If necessary, these ships would provide gun support as well.
The Carpellotti was a member of the Crosley class of high-speed transports that served in World War II, the Korean War, and for some of them, the Vietnam War.
The Carpellotti was named for PFC Louis Joseph Carpellotti. He died at Tulagi, Solomon Islands after leading a detachment that allowed the squad to capture a position from the Japanese. He won a posthumous Silver Star for valor.[1]
They were converted from destroyer escorts of the Rudderow class. The Carpellotti's original designation as a destroyer escort was DE-720 but was already re-designated as APD-136 before being laid down.
She was laid down on October 31, 1944, at the Defoe Shipbuilding Company in Bay City, Michigan. She launched on March 19, 1945, and sailed from Bay City on Lake Huron to Chicago.
She was then pushed with a barge down several rivers to the Mississippi and was eventually commissioned in Algiers, Louisiana, under the command of Lieutenant Commander J.V. Brown on July 30, 1945.[2]
The Carpellotti displaced nearly 1,500 tons and was 306 feet long. She carried 162 troops and a complement of 204 officers and men. She was armed with twelve guns and carried four landing craft for transporting troops to shore.
She was propelled by two Combustion Engineering boilers and two General Electric steam turbines. This equipment and the rooms in which they were housed were likely to have contained significant asbestos insulation.
The USS Carpellotti's Service History
The USS Carpellotti was built and commissioned too late to participate in World War II during active duty, but she did remain in active service with the Atlantic Fleet afterward.
She was based out of Norfolk, Virginia. Following post-war work, which included a cruise to various ports in England and France, the Carpellotti was stationed at Yorktown, Virginia, through 1947.
Active service for the Carpellotti and her crew began again in 1948 when she participated in assault exercises in the Caribbean. She then cruised to ports in Europe and participated in a Persian Gulf goodwill tour, all in the same year.
She was also present for and active in several NATO exercises in the Mediterranean Sea throughout the 1950s. The Carpellotti earned the American Campaign Medal, the National Defense Service Medal, and the World War II Victory Medal during her service.
The USS Carpellotti was decommissioned on April 21, 1958, and was struck from the Naval Register on December 1, 1959. She was sold for scrap the following year. The scrap materials from the Carpellotti went into constructing the bridge and tunnel project between Norfolk and Portsmouth, Virginia.
How Was Asbestos Used on the Carpellotti?
Ships in the U.S. Navy often contained asbestos, and the USS Carpellotti was no exception. Many components that included asbestos came from private manufacturers, such as General Electric, which provided steam turbines.
Equipment like the turbines and the boilers generated a lot of heat and needed to be well insulated. Asbestos is excellent at insulating and can be molded into different shapes without adding much extra weight to materials.
These properties, as well as its abundance and affordability, made asbestos an obvious choice for building ships for several decades.
Asbestos was used in many other components of the Carpellotti and other Navy ships. Insulation was one of the major uses of asbestos. It was in insulating felt, cloth, pipe wrappings, and many other types of insulation on ships.
The Carpellotti also had asbestos in its gaskets, which were used throughout the vessel. Firefighting gear, safety gear, ropes, adhesives, flooring and ceiling materials, and many other parts and materials were also likely to have contained asbestos on board.
Who Was at Risk of Exposure to Asbestos on the USS Carpellotti?
Anyone who served on the USS Carpellotti was at risk of being exposed to the asbestos on board. Asbestos consists of tiny fibers that can easily break loose from the material and become airborne. Once in the air, anyone in the vicinity can inhale them.
The workers who were most at risk of exposure were those who built the ship, did repair and maintenance work on her, and served on board in areas where there was a lot of asbestos and little ventilation or air flow.
This includes the engine and boiler rooms where asbestos insulation was heavy, and the space was cramped. Insulation workers were also at serious risk.
How Did Asbestos on the Carpellotti Harm Veterans?
Asbestos on ships like the Carpellotti could have shed fibers during routine maintenance, repairs, accidents, or just through normal wear and tear over the years.
In the body, those fibers cause damage to tissues, and in some people, this will accumulate over decades to cause mesothelioma, asbestosis, or other illnesses.
In a claim filed to the VA, a veteran who served on the Carpellotti testified to removing asbestos insulation on the ship and working with an asbestos compound.
He later developed a respiratory illness attributed to this exposure, as he had not encountered asbestos before or after his service.[3]
Benefits and Compensation for Navy Veterans
Veterans like this commonly find they have respiratory illnesses decades after leaving the Navy. Rates of illnesses like mesothelioma are higher in Navy veterans because of how much asbestos was used on the ships.
If you served on a ship known to have had asbestos, like the Carpellotti, and you believe it contributed to or caused your illness, you can file a claim with the VA for compensation.
The VA offers monthly disability compensation, often the maximum amount for veterans with mesothelioma. Veterans can also seek free medical care at VA hospitals.
Another potential source of compensation for veterans is private legal action. An asbestos attorney can help veterans find the companies that supplied their ships with asbestos. Veterans can sue those companies for compensation.
If those companies went bankrupt, it might be possible to file a claim for compensation with an asbestos trust fund. These actions do not affect a veteran's VA benefits.
Get Your FREE Mesothelioma Packet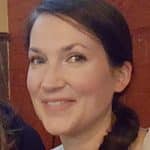 Mary Ellen Ellis has been the head writer for Mesothelioma.net since 2016. With hundreds of mesothelioma and asbestos articles to her credit, she is one of the most experienced writers on these topics. Her degrees and background in science and education help her explain complicated medical topics for a wider audience. Mary Ellen takes pride in providing her readers with the critical information they need following a diagnosis of an asbestos-related illness.
Get Your FREE Mesothelioma Packet
Page Edited by Patient Advocate Dave Foster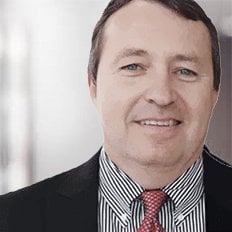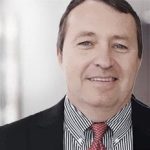 Dave has been a mesothelioma Patient Advocate for over 10 years. He consistently attends all major national and international mesothelioma meetings. In doing so, he is able to stay on top of the latest treatments, clinical trials, and research results. He also personally meets with mesothelioma patients and their families and connects them with the best medical specialists and legal representatives available.