This page has been fact checked by an experienced mesothelioma Patient Advocate. Sources of information are listed at the bottom of the article.
We make every attempt to keep our information accurate and up-to-date.
Please Contact Us with any questions or comments.
The USS Hull (DD-945) belonged to the Forrest Sherman class of U.S. Navy destroyers, made in the post-World War II years. Commissioned in 1958, the ship contained asbestos throughout and put servicemen and women at risk for exposure. Some later received a diagnosis of mesothelioma or other respiratory illnesses.
About the USS Hull
The USS Hull, designated as DD-945, was a destroyer in the U.S. Navy, commissioned in 1958.[1] She was named for Isaac Hull, a captain who served in the War of 1812.
The Hull was 418 feet long and displaced 4,050 tons when at full capacity. She was powered by four Babcock & Wilcox boilers and General Electric steam turbines. Her range was 4,500 nautical miles, and she carried fifteen officers and 218 enlisted men when at capacity.
The Hull was one of eighteen destroyers in the Forrest Sherman class. These were the first destroyers to be built by the Navy after World War II. All received important updates in the 1970s that allowed them to continue in active service into the 1980s. None of the Forrest Sherman destroyers are still in commission; the Hull was one of nine sunk in training exercises.
Construction and Upgrades
Bath Iron Works in Bath, Maine, built the USS Hull. She was laid down in 1956 and launched in 1957. Her commissioning occurred on July 3, 1958, under Commander Herbert H. Ries.
The Hull received a significant overhaul with upgrades between 1974 and 1975. Much of the overhaul was done to upgrade and modernize the onboard weaponry.
The Hull and other destroyers were given new guns that were designed for their size. The Hull was the first destroyer to receive and test the new weapons. She also underwent upgrades in 1979, and during that time, the test guns were removed.
Active Service and Deployment
After being commissioned in 1958, the Hull traveled through the Panama Canal to begin active service as part of the Pacific Fleet, following training exercises in San Diego.
During her early years in the 1960s, the Hull participated in various types of training in the Pacific, including antisubmarine exercises, with a detour in 1962 to escort other Navy ships to join the blockade in the Caribbean during the Cuban Missile Crisis.[1]
The Hull then returned to the Pacific and, in 1965, was ordered to patrol duties in Vietnam. In total, she deployed six times to serve in the Vietnam War.[1]
During those deployments, the vessel fired thousands of rounds to support U.S. forces on shore, acted as a plane guard for aircraft carriers, and rescued downed pilots. She also participated in Operation Sea Dragon and multiple naval gunfire support missions.
In the mid-1970s, the Hull received her weaponry upgrades and underwent trials that would help determine if the new gun would go into the next class of destroyers. The tests were successful, and the Hull continued to use the new guns during operations and testing.
After going through more upgrades in 1979, the Hull returned to the Pacific. Her final deployment occurred in 1982 and included rescuing Vietnamese refugees at sea and protecting the aircraft carrier Enterprise.
Use of Asbestos on the USS Hull
In the 1950s, asbestos use was normal and heavy in many industries, including building ships of all types, including Navy ships. The USS Hull was no exception, and she was made with asbestos in many of her components and equipment.
Asbestos was prized for its ability to insulate and provide fireproofing. Equipment and machinery that had the heaviest use of asbestos included boilers and turbines, which generated a lot of heat.
Pipes throughout the ship were also insulated heavily with asbestos, as these often carried hot water and steam. Additionally, fireproofing and firefighting equipment and gear was loaded with asbestos. Gaskets, valves, adhesives, seals, packings, rope, deck matting, and even the flooring materials used in crew quarters and the mess were made with asbestos.
Exposure and Illness in USS Hull Veterans
Any veteran who served on the USS Hull may have been exposed to asbestos. Also at risk were those who built the ship, worked in the shipyard, and made repairs and upgrades to components.
Most at risk in serving on the ship were veterans involved in activities that could have disrupted the asbestos materials. Repairing, replacing, maintaining, and removing these materials in any way, for example, cutting into pipe insulation to make a fix, was likely to cause asbestos fibers to be released and to cause inhalation.
Men and women who served on the Hull working directly with the boilers or turbines were among those most at risk of asbestos exposure because of the heavy use of the material in insulating and fireproofing these machines.
Anyone else could have been at risk on the ship, too, as working around asbestos, especially in confined areas with little ventilation, can easily lead to fiber release and inhalation that can lead to later illnesses like lung cancer, asbestosis, and mesothelioma. These are all diseases that are ultimately terminal.
Documented cases with the Veterans Administration (VA) demonstrate the exposure that veterans on the Hull experienced and that this exposure led to later illnesses. In one example, a veteran filed a claim after serving in the Navy for twenty years, including on the Hull. The VA determined that his pulmonary fibrosis, a disease that led to his death, was caused by asbestos exposure during service.[2]
Another veteran was determined to have developed chronic obstructive pulmonary disorder, partly due to exposure to asbestos on the Hull and other Navy ships. He worked in engine rooms, machinery rooms, refrigerating and air conditioning, and participated in firefighting, all activities that increased his risk of being exposed to asbestos.[3]
If you served on the Hull or any other Navy ship and developed a respiratory illness attributed to asbestos exposure, you may have a right to receive compensation through the VA. There is a claims process, but it can be confusing. You can rely on a mesothelioma lawyer to help you make it through the process and get the support you need for your illness.
Get Your FREE Mesothelioma Packet
Page Edited by Patient Advocate Dave Foster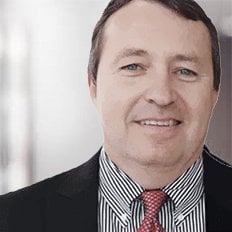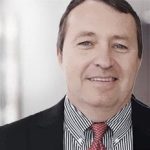 Dave has been a mesothelioma Patient Advocate for over 10 years. He consistently attends all major national and international mesothelioma meetings. In doing so, he is able to stay on top of the latest treatments, clinical trials, and research results. He also personally meets with mesothelioma patients and their families and connects them with the best medical specialists and legal representatives available.