USS Indiana (BB-58) and Asbestos Exposure
This page has been fact checked by an experienced mesothelioma Patient Advocate. Sources of information are listed at the bottom of the article.
We make every attempt to keep our information accurate and up-to-date.
Please Contact Us with any questions or comments.
The USS Indiana (BB-58) was one of several U.S. battleships that contained asbestos and put sailors at risk of exposure. Built for service in World War II, it had asbestos fireproofing and insulation throughout. These materials led to diagnoses of mesothelioma and other illnesses in veterans.
About the USS Indiana
The USS Indiana, designated BB-58, was the third Navy ship to be named for the state of Indiana. Nearly all U.S. battleships were named after states, and the Indiana belonged to the South Dakota class.[1]
An earlier USS Indiana was built in 1898 and served in the Spanish-American War in Cuba.[2]
This class of fast battleships included four vessels. They were first designed in the 1920s but were not built until the 1940s after being canceled under treaty terms. The preceding class was the North Carolina class, and the new ships were more compact and included better armor and protection.
The Indiana was built between 1939 and 1941. She was commissioned in 1942 and decommissioned in 1947. She was not struck from the U.S. Naval registry until 1962 and was scrapped in 1963.[1]
Eight Babcock & Wilcox boilers and four General Electric steam turbines powered the Indiana. She was 680 feet long and displaced more than 44,000 tons when loaded. Her peacetime crew was 1,793 men, but during the war, she carried nearly 2,500.
The Indiana underwent one set of major repairs after suffering damage in the Pacific theater in 1943. She had been operating early in the morning and was blacked out to hide from Japanese forces. The USS Washington was similarly blacked out, and the two ships collided.
The damage included a destroyed propeller shaft and damaged belt armor and torpedo defenses. Three men were killed and one injured in the incident. The Indiana went to Pearl Harbor for significant repairs.
Active Service and Deployments
The USS Indiana was laid down in 1939 at the Newport News Shipbuilding and Dry Dock Company in Virginia. She launched on November 21, 1941, sponsored by the daughter of the governor of Indiana. She was commissioned under Captain Aaron Stanton Merrill on April 30, 1942.[1]
During commissioning, she flew the flag that had been on a previous battleship Indiana that served at the Battle of Santiago de Cuba in 1898.
The Indiana completed her first trials along the East Coast and in the Chesapeake Bay. She sailed for the Panama Canal and the Pacific Ocean in November 1942, joining the Guadalcanal Campaign. She participated in multiple operations until the collision with Washington. These included invading Tarawa, raiding Marcus Island, and taking down Japanese aircraft.
After undergoing repairs at Pearl Harbor, the Indiana joined Task Force 58 and raids on the Truk Atoll and the invasion of the Mariana Islands.[3]
She participated in the largest carrier air battle in the war, the Battle of the Philippine Sea. During the battle, the Indiana shot down planes and avoided being hit by torpedoes. After more operations around the Philippines, the Indiana returned to Pearl Harbor for training.
In late 1945, the Indiana left again for the Pacific theater and participated in the bombardment and invasion of Iwo Jima. She supported the raids on Tokyo and airstrikes on Okinawa. She then participated in the invasion of Okinawa and supported further air raids while also helping to fend off kamikaze.
After the Japanese surrendered, the Indiana returned to the U.S. and was placed on reserve status. She was decommissioned just a year later but was not scrapped until 1963. Some components of the ship, such as the mainmast, anchor, and gun, are displayed in various places in Indiana.
Where Was Asbestos Used on the USS Indiana?
The USS Indiana contained significant amounts of asbestos. Before the U.S. entered World War II, the government and military had begun stockpiling asbestos.
At the time, it was considered a necessary material for shipbuilding, crucial for insulating and fireproofing, and desirable because it was lightweight and inexpensive.
Heat-generating equipment, such as boilers and turbines, were insulated with asbestos, as were the pipes carrying steam or hot water throughout the ship.
Walls, ceilings, and floors may also have contained asbestos to help insulate but also to prevent the spread of fire, a serious hazard on a ship at sea.
The men who operated the guns on the Indiana likely wore asbestos gloves, while clothing and gear used to fight any fires on board were also made with asbestos.
Smaller parts also had asbestos, including valves and gaskets.
Who Was Exposed to Asbestos on the USS Indiana?
Because there was asbestos throughout the ship, anyone who served on the Indiana was at risk of being exposed to it.
When asbestos is disturbed, such as through accidents, collisions, repair work, or simply wearing out over time, it releases harmful fibers into the air, which people can then inhale. In the close confines and poor ventilation of a battleship, inhalation is even more likely.
Those most at risk handled or wore asbestos equipment and safety gear, worked in the engine, turbine, or boiler rooms, or performed repairs or maintenance that required handling asbestos materials.
In addition to the documented use of asbestos on the Indiana, there are records of veterans' claims with the Veterans Administration (VA). These include one in which a veteran's family filed for compensation after losing him to mesothelioma related to asbestos used on the USS Indiana, where he served.[4]
Compensation for USS Indiana Veterans with Mesothelioma
If you served on the USS Indiana or other battleships that used asbestos, you might be at risk for developing an asbestos illness. You can file a claim with the VA for disability compensation.
You are also eligible for healthcare for your service-related illness. The VA hospitals in Boston and Los Angeles have mesothelioma specialists available.
Another option is to file a lawsuit against asbestos suppliers that provided materials for the USS Indiana and other ships. While veterans cannot sue the military, they can hold these companies accountable.
You might be able to get a settlement through a lawsuit or compensation from an asbestos trust fund claim. A lawsuit or trust fund claim will not affect any VA benefits to which you are entitled.
Before taking any of these actions, talk to an experienced mesothelioma lawyer. They can serve as a guide and advocate to get you the best outcome from any legal action or claim.
Get Your FREE Mesothelioma Packet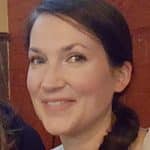 Mary Ellen Ellis has been the head writer for Mesothelioma.net since 2016. With hundreds of mesothelioma and asbestos articles to her credit, she is one of the most experienced writers on these topics. Her degrees and background in science and education help her explain complicated medical topics for a wider audience. Mary Ellen takes pride in providing her readers with the critical information they need following a diagnosis of an asbestos-related illness.
Get Your FREE Mesothelioma Packet
Page Edited by Patient Advocate Dave Foster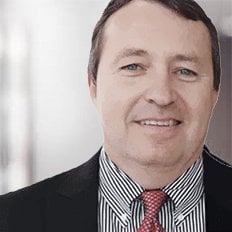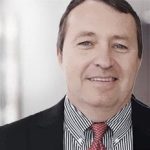 Dave has been a mesothelioma Patient Advocate for over 10 years. He consistently attends all major national and international mesothelioma meetings. In doing so, he is able to stay on top of the latest treatments, clinical trials, and research results. He also personally meets with mesothelioma patients and their families and connects them with the best medical specialists and legal representatives available.