American Cyanamid Company
This page has been fact checked by an experienced mesothelioma Patient Advocate. Sources of information are listed at the bottom of the article.
We make every attempt to keep our information accurate and up-to-date.
Please Contact Us with any questions or comments.
American Cyanamid was a chemical and pharmaceutical company that made products with asbestos. The company was responsible for exposing many workers to asbestos, some of whom later developed serious asbestos illnesses, like mesothelioma. The company continues to face lawsuits over asbestos and related illnesses.
American Cyanamid Company History and Asbestos
American Cyanamid became defunct in the 1990s but, for many years, was one of the biggest manufacturers in the U.S.
Frank Washburn and Charles H. Baker founded the company in 1907 to make cyanamide, a chemical used in fertilizer.[1] The company's headquarters were initially in Nashville. It set up a manufacturing facility in Mussel Shoals, Alabama.
Washburn's method of making cyanamid required significant amounts of electricity, it started an electric company called Mussel Shoals Hydro-electric. The company failed to get permission to build a power plant and had to move operations to Canada. American Cyanamid's first operating plant was in Ontario.
American Cyanamid grew quickly, dominating the chemical industry, expanding its offerings, and buying up subsidiaries to manufacture more diverse products, including pharmaceuticals, plastics, and personal care products.[1]
During World War I, the company switched from making fertilizers to manufacturing explosives. By helping with the war effort, American Cyanamid was finally able to complete the construction of the plant in Alabama. Ultimately, the government kept and operated it as a fertilizer plant.
The development of new chemicals and products resulted in some significant environmental and exposure issues for the company. Asbestos was just one of many harmful substances it used.
Employees suffered health problems. Communities complained of environmental contamination, including at the Bridgewater Township location, which became a Superfund Site in 1983.[2]
American Cyanamid effectively ceased to exist when it merged with American Home Products in 1994.[3] This company later changed its name to Wyeth Corporation, which Pfizer bought in 2009.
Throughout this process, various divisions of American Cyanamid went to different companies, including Proctor and Gamble, Solvay Group, and BASF.
How Did American Cyanamid Use Asbestos?
American Cyanamid used many chemicals in the process of making its products. The harmful chemicals used by the company included asbestos in a couple of products:
A molding compound (Cymel 592) with industrial applications such as aircraft, electronic equipment, circuit breakers
A laminating resin (Melmac 405) made with layers of asbestos and other materials
In addition to its products, American Cyanamid manufacturing facilities used asbestos in equipment, machinery, and building components.
Companies known for asbestos manufacturing and distribution, including Johns Manville, Raybestos, and Porter Hayden, supplied American Cyanamid with asbestos materials.
The Superfund Site at Bridgewater report lists hundreds of toxic chemicals left behind there. Regular flooding, especially after hurricanes, made cleanup at the facility difficult. American Cyanamid used many harmful substances in the chemicals and other products it made at all of its facilities.
Who Was at Risk for Asbestos Exposure from American Cyanamid?
Many of the people who have suffered exposure and later illness from American Cyanamid worked there. They used asbestos in the products they made. Workers who handled the asbestos were at risk, but so were those who were simply in the same area.
The company also put other people at work, including those who may have used their products: farmers, manufacturing plant workers, mechanics, engineers, maintenance workers, and workers in industrial plants.
Asbestos Lawsuits Against American Cyanamid
Because of the exposure the company caused, many people have sued the company over the years. American Cyanamid and the companies that bought it have faced liability and, in some cases, had to pay victims of asbestos exposure.
Robert J. Sholtis, Jr. worked at an American Cyanamid plant for nearly 40 years between 1941 and 1980. He had several jobs, including mill operator, maintenance work, pipefitter, and mechanic. He sued the company in the 1980s over asbestos exposure but died of asbestosis before settling.[4]
Kenneth Zimko and his wife sued the company after he developed mesothelioma. His father worked for American Cyanamid in Bound Brook, New Jersey. Zimko claimed he suffered secondary exposure after his father brought asbestos fibers home on his work clothes. He passed away before the trial concluded, but the jury awarded his widow $3.5 million.[5]
Nicholas Patullo died from asbestos-related lung cancer after working at American Cyanamid off and on between 1948 and the late 1970s. The executors of his estate continued his case against the company and others. They alleged that he died because of exposure to asbestos supplied to the company by Porter Hayden and others. The jury awarded Patullo's widow over $800,000.[6]
Another jury awarded the family of Wayne Bagley more than $800,000 after he died from mesothelioma at the age of 55. Bagley worked at Sikorsky Aircraft, where the company used American Cyanamid products containing asbestos. The jury held Wyeth Corporation liable for the damages.[7]
What if I Was Exposed to Asbestos in American Cyanamid Products?
If you believe you were exposed to asbestos because of American Cyanamid products or after working in one of the company's plants, contact an asbestos lawyer.
They can track down your exposure and pinpoint the companies responsible. You may be able to sue or file a claim for compensation with an asbestos trust. The right lawyer will give you the best options and the greatest chance of recovering damages.
Get Your FREE Mesothelioma Packet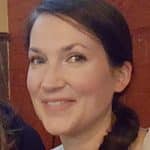 Mary Ellen Ellis has been the head writer for Mesothelioma.net since 2016. With hundreds of mesothelioma and asbestos articles to her credit, she is one of the most experienced writers on these topics. Her degrees and background in science and education help her explain complicated medical topics for a wider audience. Mary Ellen takes pride in providing her readers with the critical information they need following a diagnosis of an asbestos-related illness.
Get Your FREE Mesothelioma Packet
Page Edited by Patient Advocate Dave Foster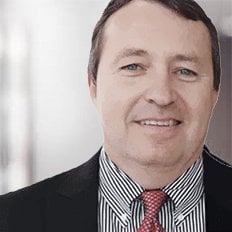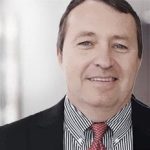 Dave has been a mesothelioma Patient Advocate for over 10 years. He consistently attends all major national and international mesothelioma meetings. In doing so, he is able to stay on top of the latest treatments, clinical trials, and research results. He also personally meets with mesothelioma patients and their families and connects them with the best medical specialists and legal representatives available.