Atlantic Richfield Company (ARCO)
This page has been fact checked by an experienced mesothelioma Patient Advocate. Sources of information are listed at the bottom of the article.
We make every attempt to keep our information accurate and up-to-date.
Please Contact Us with any questions or comments.
ARCO never made asbestos products, but it did incorporate them into its oil refineries, ships, and equipment. ARCO workers risked exposure to asbestos, and some came down with related illnesses decades later. Lawsuits against the company and its past asbestos suppliers are ongoing.
About Atlantic Richfield Company
ARCO is an oil and gas company formed in 1966 through the merger of Atlantic Refining Company from Pennsylvania and Richfield Oil Corporation from California. The new company included several oil refineries, ships, and oil exploration operations.[1]
The company operated in the U.S., the North Sea, the South China Sea, Indonesia, and Mexico. Anaconda Copper Mining Company acquired it in 1977. In 1978, ARCO became the first big oil company to start selling food at its gas stations. The mini markets are still called ampm and are owned as franchises throughout the south.[1]
British Petroleum (BP) bought ARCO in 2000. It was then bought by Tesoro in 2013 and merged with Marathon Oil in 2018. It remains a part of Marathon Oil today.[1]
Asbestos Use at ARCO
As an oil company, ARCO did not produce products or materials with asbestos, but it did use the harmful mineral in its buildings, ships, equipment, and facilities. For many decades, many companies used asbestos because of its ability to resist heat and fire and insulate.
In the oil industry, these properties are important. Oil refineries used asbestos to insulate pipes carrying hot liquids and steam. It also sealed pipes and prevented oil and petroleum leaks from corrosion. In ships, asbestos provided lightweight insulation, especially in engines and boiler rooms. It prevented fires and was used in fire and heat protective gear.
Could I Have Been Exposed to ARCO Asbestos?
If you worked in an ARCO facility, you could have been exposed to asbestos. A study of mesothelioma and lung cancer in petroleum workers found that all of the mesothelioma cases could be attributed to workplace asbestos exposure. Nearly half of the lung cancers were accounted for by asbestos.[2]
Workers in oil refineries risked being exposed to the asbestos in insulation, pipe coverings, and most of the machinery and equipment. Those at greatest risk worked near or handled asbestos materials:
Maintenance and repair workers
Machine operators
Boiler workers
Pipefitters
Steamfitters
Pipeline workers
Workers on ships and in shipyards also faced serious risks of asbestos exposure. Again, those who worked closest to asbestos had the greatest risk. This included workers in the boiler and engine rooms, ship repairers, and maintenance workers.
Asbestos Litigation Against ARCO
Because of the asbestos the company used in its facilities and ships over the years, ARCO faced many lawsuits. It never filed for bankruptcy or set up an asbestos trust. Owned now by Marathon Oil, the company still defends against lawsuits. These are just a few examples:
Darrow Tritt worked for decades as a maintenance worker and mechanic on ARCO ships. He spent a lot of time in the engine rooms where asbestos insulated the equipment. He had to remove and repair parts that led to asbestos exposure and later disease. His lawsuit included ARCO and asbestos suppliers. He received a settlement.[3]
Barbara Brandes sued ARCO and other companies over her mesothelioma. Her estate carried on her case after she died. Brandes's husband worked at ARCO's Cherry Point Refinery in the 1970s and brought asbestos fibers home on his clothes. The refinery contained asbestos, especially in the insulation. The jury awarded the estate $3.5 million, which the court reduced to $2.5 million.[4]
Unfortunately, some cases don't go in favor of the victims. Thelma Mullins sued ARCO in 2010 after her husband Donald died from mesothelioma. He worked in an ARCO plant from 1967 to 1983, and Mullins alleges, was exposed to asbestos. ARCO won a summary judgment in the case, further confirmed in a Texas Court of Appeals.[5]
What Should I Do if I Worked for ARCO?
If you worked for ARCO before the 1990s, it's a good idea to talk to your doctor about cancer screenings. Anyone working for the company while asbestos was in use could have been exposed to it. If you do have symptoms or get a mesothelioma diagnosis, a lawyer can help you decide what to do next.
Asbestos lawyers represent exposure victims. They have experience and expertise in tracking down the exposure and determining the companies liable. For ARCO workers, liability may lie with ARCO and many of the companies that supplied asbestos and asbestos components to the refineries and ships.
It's worth talking to a mesothelioma lawyer about your situation. You may be able to file a claim with an asbestos trust. They can also advise you on the possibility of filing a lawsuit against ARCO or another company.
Get Your FREE Mesothelioma Packet
Page Edited by Patient Advocate Dave Foster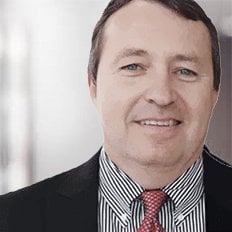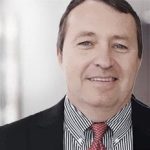 Dave has been a mesothelioma Patient Advocate for over 10 years. He consistently attends all major national and international mesothelioma meetings. In doing so, he is able to stay on top of the latest treatments, clinical trials, and research results. He also personally meets with mesothelioma patients and their families and connects them with the best medical specialists and legal representatives available.