This page has been fact checked by an experienced mesothelioma Patient Advocate. Sources of information are listed at the bottom of the article.
We make every attempt to keep our information accurate and up-to-date.
Please Contact Us with any questions or comments.
Bath Iron Works is a long-running shipyard in Maine that used asbestos in shipbuilding for decades. Workers at the facility before the late 1980s could have been exposed to asbestos fibers and may develop related illnesses. Many of these workers have taken legal action against the asbestos suppliers.
About Bath Iron Works
Today, the Bath Iron Works is a part of General Dynamics, but it has a long history in Maine, dating back almost 200 years. A brass and iron foundry began operating on the site in 1826. It continued as a foundry until it officially became the Bath Iron Works, Limited, a shipyard, in 1884.[1]
Since the Bath Iron Works completed its first ship in 1890, it has built 425 ships, including 245 for the military. The first military contracts came in the 1890s when it built two gunboats for the U.S. Navy.[1]
Over the ensuing decades, Bath would make many more military ships as well as civilian vessels. It changed hands a few times and was purchased by General Dynamics in 1995.[1]
Along with support from the city of Bath and the state of Maine, General Dynamics pursued a capital investment plan. This included several phases of modernization that allowed the shipyard to win a contract to build a new class of destroyers called Zumwalt.[1]
Asbestos Use at Bath Iron Works
Bath Iron Works never manufactured asbestos products, but it used asbestos supplied by numerous other companies. Through the mid-1980s, the company used asbestos in many components of the ships it built for many years.
Bath was not alone in this. For decades asbestos was a mineral of choice for many applications because of its unique properties. It is lightweight and strong, moldable, fire-resistant, and heat resistant. Many of the ships built at Bath Iron Works included asbestos in these parts:
Boilers
Gaskets
Packing
Insulation
Pipe coverings
Pumps
Turbines
Fireproofing material
Flooring
Adhesives
Ropes and fabrics
Fire protection gear
Bath and other shipyards knew or at least suspected that asbestos posed risks to workers long before they stopped using it. Bath was the site of a 1942 study that proved there was cause for concern. Phillip Drinker, a professor at Harvard University and Navy Surgeon General, tested the air at Bath Iron Works.[2]
Drinker reported back to the Navy Bureau of Medicine and Surgery that the dust in the air posed serious risks to workers and navy personnel. He suggested that workers at Bath should receive regular examinations.[2]
In particular, he was concerned for the workers who fit insulation and pipe covering. He explained that cutting and shaping these materials produced asbestos dust and serious hazards to the workers and anyone nearby. [2]
OSHA Fined Bath for Asbestos and Other Safety Issues
The Occupational Safety and Health Administration fined Bath Iron Works in 1987 after finding conditions at the facility harmful to workers' health. The fine totaled $4.2 million and included citations for asbestos exposure. [3]
OSHA measured levels of asbestos dust in certain areas as high as 40%. This included work areas that supervisors had listed as safe and free of airborne toxins. The agency also fined Bath for failing to provide workers with adequate safety equipment when working with asbestos, including respirators.[3]
Bath Iron Works Asbestos Litigation
Bath Iron Works' liability for asbestos illness has been limited despite the many people exposed there. This is because the shipyard didn't make asbestos products. Workers used products and materials supplied by other companies, like Johns Manville and Raymark, that made and distributed asbestos components.
One early case involved a Bath employee and named several of these suppliers. Blaine Austin died in 1977 from mesothelioma after working at Bath Iron Works from 1952 to 1976. He worked around asbestos pipe insulation, cleaning up after insulators, and painting over the material. His widow filed the lawsuit, and a jury awarded her over $320,000. The jury assigned liability to suppliers Raymark, Johns Manville, Unarco, and H.K. Porter.[4]
Some former workers who developed asbestos diseases sought compensation through the Longshore and Harbor Workers' Compensation Act. Like workers' compensation, this insurance program provides funding to workers injured or made sick by job conditions.[5]
In one case, Bath and its insurer tried unsuccessfully to fight a workers' claim. Lawrence J. Shorette worked at Bath as a cleaner beginning in 1981. He bagged waste after asbestos removal at the facility and eventually developed asbestosis. He claimed that Bath did not provide adequate protection, and his exposure led to illness.[5]
Bath claimed that Shorette had earlier exposure to asbestos that caused the illness and that they did not have to compensate him. However, a judge concluded that Bath, at a minimum, exacerbated and worsened his condition. Shorette was entitled to benefits.[5]
Could I Have Been Exposed at Bath Iron Works?
If you worked at Bath before 1987, there is a good chance you encountered asbestos. Some jobs carried a bigger exposure risk than others. Those who worked with insulation, pipe covering, and other asbestos materials are most likely to have been exposed.
Also at risk were maintenance and repair workers who had to handle and replace older asbestos materials. U.S. Navy personnel serving on ships made at Bath Iron Works could also suffer from asbestos exposure, especially in boiler rooms or with pumps, turbines, and insulation.
If you worked at Bath or on a ship made at Bath, you might be entitled to compensation for asbestos exposure and resulting illness. Contact an expert asbestos lawyer to help you figure out where you encountered asbestos and what you can do about it.
Get Your FREE Mesothelioma Packet
Page Edited by Patient Advocate Dave Foster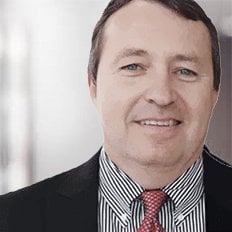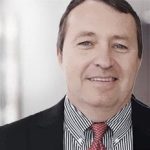 Dave has been a mesothelioma Patient Advocate for over 10 years. He consistently attends all major national and international mesothelioma meetings. In doing so, he is able to stay on top of the latest treatments, clinical trials, and research results. He also personally meets with mesothelioma patients and their families and connects them with the best medical specialists and legal representatives available.