This page has been fact checked by an experienced mesothelioma Patient Advocate. Sources of information are listed at the bottom of the article.
We make every attempt to keep our information accurate and up-to-date.
Please Contact Us with any questions or comments.
Chrysler began producing automobiles in Detroit in the 1920s and, over the decades, has merged with other manufacturers and even gone through bankruptcy and reorganization. The company has also dealt with lawsuits related to asbestos exposure through their parts. Thanks to strategic partnerships and an infamous bailout from the federal government, the company was never forced to create an asbestos trust to manage compensation claims.[1]
Company History
In 1925, Walter P. Chrysler founded the original Chrysler Corporation. The Chrysler 6 was the first car the company produced. It was an innovative new car that ran on a six-cylinder engine and had hydraulic brakes on all four wheels.
Within a few years of the Chrysler 6 debut, the company purchased the Plymouth line, offering American buyers inexpensive automotive options with smaller engines.[1]
Chrysler continued to bring innovation to automotive manufacturing by designing new models with updated components. In the 1930s, the company introduced replaceable oil filters and installed one-piece windshields in their cars.
The company also expanded by acquiring other carmakers, including the Dodge Brothers in the 1930s. During World War II, Chrysler joined the war effort by manufacturing military vehicles and also developed important wartime technology.[1]
Chrysler hit trouble during the 1970s oil crisis. Known for larger cars, Chrysler suffered as Americans needed smaller cars with better gas mileage. Despite its smaller cars like the Plymouth Valiant and Dodge Dart, the company struggled to compete with Ford, General Motors, and Japanese automakers.[2]
The company continued to struggle through the 1980s and 1990s. Chrysler received its first aid from the federal government in 1980 in the form of a $1.5 billion loan.
In 1998, Chrysler partnered with Daimler-Benz to become Daimler-Chrysler. Daimler eventually bailed on the deal as poor sales continued. Cerberus Capital Management bought a majority stake in Chrysler in 2007.[2] By 2009, however, Chrysler filed for bankruptcy, receiving another government handout of $6 billion.
Chrysler continues to face its past financial woes in the form of ongoing asbestos lawsuits. Over the years, the company manufactured, bought, used, and sold car components that contained asbestos. While the lawsuits have not destroyed Chrysler, they have cost the company significantly.
Asbestos Use
The consequences of asbestos use have long plagued the automotive industry. Like many other industries, the automotive industry used asbestos because it effectively resists heat and fire.
Because of these traits, asbestos can be used in parts that must withstand friction. Asbestos used in these parts helped prevent overheating and fire.[3]
While most modern car and car part manufacturers no longer use asbestos, they did for many decades. Parts that often contained asbestos included hood liners, gaskets, heat seals, engine components, and some body parts made of fiberglass or plastic.
The most consistent use of asbestos in cars was in clutches and brakes. Brakes need to withstand friction without overheating; therefore, asbestos was commonly used in disks, shoes, pads, and rotors. Clutches included asbestos for the same reason.[3]
Chrysler used asbestos in many of these components; however, it was mostly used in their clutches and brakes. From the 1960s to 1980s, Chrysler used asbestos to make its own drum brake components in a facility in Trenton, Michigan.
The company also used asbestos-containing components made by other companies:
Bendix Corporation
Abex Corporation
BorgWarner
Johns Manville
Raybestos-Manhattan
Asbestos Exposure
Because of extensive asbestos use in car components, many people were put at risk of asbestos exposure and potential resulting illnesses. People exposed to asbestos may have inhaled tiny fibers, which, over time, can cause illnesses like asbestosis, mesothelioma, and lung cancer.
Workers who manufactured car parts with asbestos were most likely exposed in the workplace. The risk did not end with them, however. Factory workers that assembled cars were also put at risk. Perhaps the riskiest job relating to asbestos exposure is auto repair work.
Mechanics who dismantle, fix, and replace clutches and brakes are at serious risk. Even today, mechanics who work on older vehicles may risk inhaling airborne asbestos fibers.[4]
Asbestos Lawsuits against Chrysler
Because of asbestos use in many of its cars' parts, Chrysler has faced numerous lawsuits. These were brought by people who could trace asbestos-related illnesses to exposure from components found in Chrysler vehicles.
One lawsuit resulted in compensation for a man who stripped brakes and replaced old linings. After nearly twenty years, he developed mesothelioma. Several companies were included in the lawsuit, and the jury found Chrysler liable for 10% of the $25 million award. The jury found Chrysler failed to warn workers and others of the risks of asbestos in their brakes.[5]
In 2009, another lawsuit was filed against Chrysler. This victim worked as a mechanic in the 1950s and 1960s, eventually developing fatal mesothelioma. He died before the trial began.
Chrysler was heavily criticized for postponing the man's burial and insisting on an autopsy. A judge denied Chrysler that autopsy, ruling in favor of the family; however, Chrysler postponed burial for several weeks.[6]
Chrysler has not always acted ethically with respect to asbestos in its products or the resulting lawsuits. If you believe your asbestos exposure and resulting illness was, at least in part, caused by Chrysler cars or components, you may want to file a lawsuit. A mesothelioma lawyer can help you make your case and get the justice you deserve.
Get Your FREE Mesothelioma Packet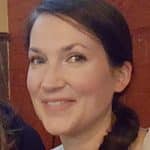 Mary Ellen Ellis has been the head writer and editor for Mesothelioma.net since 2016. With hundreds of mesothelioma and asbestos articles to her credit, she is one of the most experienced writers on these topics. Her degrees and background in science and education help her explain complicated medical topics for a wider audience. Mary Ellen takes pride in providing her readers with the critical information they need following a diagnosis of an asbestos-related illness.
Get Your FREE Mesothelioma Packet
Page Edited by Patient Advocate Dave Foster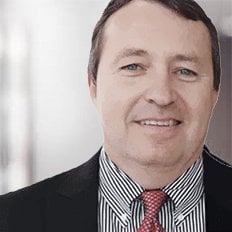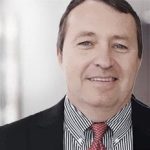 Dave has been a mesothelioma Patient Advocate for over 10 years. He consistently attends all major national and international mesothelioma meetings. In doing so, he is able to stay on top of the latest treatments, clinical trials, and research results. He also personally meets with mesothelioma patients and their families and connects them with the best medical specialists and legal representatives available.